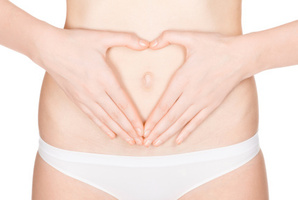 When I've got my digestive system operating at peak performance, everything else seems to feel better. No bloating, oodles of energy, more motivation equals a rise in productivity, activity and generally getting more out of my days.
Keeping your gut in balance can be tricky. Nutritionist Rene Schliebs says keeping stress levels low and maintaining a diet free of refined sugars should keep things in check.
But when we get sick or take antibiotics our bellies are packed with bagfulls of bad bugs, and the goodies are over-powered. The best way to boost numbers is by eating probiotics, says Schliebs, a medical herbalist and specialist in women's health.
Probiotics - which can be taken as a supplement or eaten in fermented foods like yoghurt and miso soup - establish the flora in the digestive system and make sure everything runs smoothly.
Schliebs believes nearly all of our immunity is based on the health of our gut, so if it's not operating smoothly, you're more prone to illness.
And if the balance gets really out of whack you're opening yourself up to problems like stomach ulcers, bowel problems, bloating and constipation.
However, registered dietitian Amanda Johnson says probiotics need to be taken every single day to get full benefits.
And evidence is still building as to how good they actually are for you, she says.
"If you're feeling good then you probably don't need anything," says Johnson, an expert with 20 years of experience under her belt.
"I don't think there's enough there to say if you have probiotics that you will boost your immune system."
However, they can help people with irritable bowel syndrome and could be worth packing if you're travelling somewhere you're likely to get a funky tummy bug.
Do you take probiotics? Do you have gut problems?
Do you have any health and wellbeing topics you'd like me to probe? Throw me an email or follow on Twitter and Instagram.