Rome not built in first half: Philpott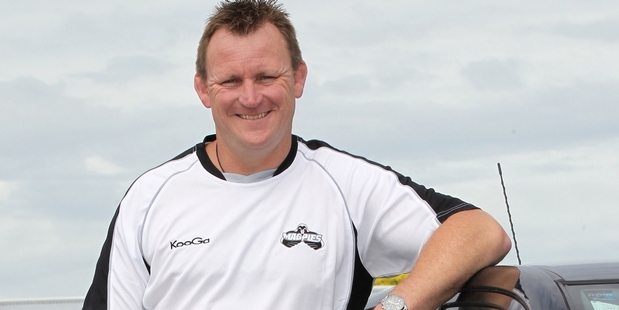 Magpies v Taranaki McLean Park, Napier
No matter how long the winter, they say, spring isn't too far behind.
That truism resonates with Hawke's Bay Magpies coach Craig Philpott as his troops prepare to weather what must be starting to seem like an unseasonable spell in the ITM Cup rugby.
"We knew it was going to be a tough time," Philpott said last night as the Brendon O'Connor-skippered Magpies prepare to host TenderLink Taranaki at McLean Park, Napier, in an 8.05pm kickoff tomorrow in their opening home game.
"Trophies aren't handed out in August. They are handed out in October," he said aptly, in keeping with the theme that the Crusaders had a few hiccups but still made the Super Rugby final this month.
The Championship final is scheduled for Friday, October 24, in a claustrophobic season cramming in nine games, including three crossover matches against the top-tier Premiership sides.
Coming off a 35-15 loss to promoted Tasman Makos at Landsdowne Park, Blenheim, last Sunday, a Championship Bay side are bracing themselves for an icy blast against their Premiership opposition in the one-round-old national provincial championship.
After Tasman and Taranaki, the storm doesn't abate for the Magpies, who will lock horns with Counties Manukau in Pukekohe the following Saturday.
Actually Philpott considers Championship campaigners Northland as another Premiership-like hurdle when they play the Taniwha on Friday, September 8, in another 8.05pm affair at Toll Stadium, Whangarei.
"The first four games were going to be very challenging and we knew that before the season started," says the man who is in his third term at the helm after leading the Bay to the Championship final last year, which they lost to the Makos.
Philpott doesn't want his troops to reach for the panic button even if they haven't registered a win by game four.
"We want to get as many points as we can against Premiership teams - and I'm not saying we're not going out to win all the games - and then try to win all the games down the line against all the Championship sides."
Tripping up against Championship opposition would be unthinkable, he said, mindful of how the Makos had won all their Championship games last season on the way to promotion but had succumbed 12-23 in Albany to North Harbour who went on to claim the wooden spoon.
Philpott hastened to add the Kieran Keane-coached Tasman last Sunday were a formidable outfit boasting a rash of Super Rugby talent and battle-hardened Makos in their fourth or fifth season.
While the Magpies' tackling wasn't effective in the first spell, they had responded well in the second half after it was pointed out to them at halftime.
"We must remain professional in everything we do because that 1 per cent makes a difference," he said, adding they had worked on routines such as catch passes right down to adopting proper body shapes.
The Colin Cooper-coached Taranaki, he emphasises, are of a similar ilk to Tasman who are strong on the ball with Chiefs No8 Liam Squire and lock-flanker Joseph Wheeler.
The likes of Naki loosies James Broadhurst and Blade Thomson are equally adept at taking a "weigh-on" stance to encroach on to the "gain line".
Drawing a breath before killing the offloads with chop tackles is imperative, considering the weather is dictating terms again this week.
While tomorrow is forecast to be a crisp, bright 12C, rain most of this week will leave McLean Park like a saturated kitchen-sink sponge.
Said Philpott: "From our position, it's probably a good thing because we'd like to be playing close to the front and having the opportunity to get some possession."
Highlanders winger Richard Buckman, who withdrew last Thursday because of a bruised quad, is back in the starting line up for the hosts.
The Magpies are keeping their fingers crossed that Hurricanes hooker Ash Dixon's partner is scheduled to have a caesarean birth today, although the eloquent vice-captain will miss today's captain's run.