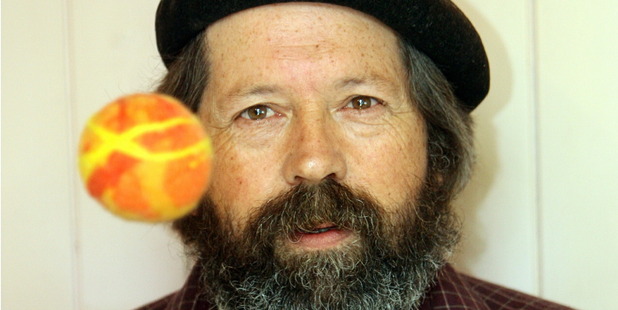 As incompetent and immoral as I believe they are, National stand a good chance of retaining power this year simply because their opposition cannot seem to resist shooting themselves in the foot just when the winning post is in sight.
The unseemly haste with which Labour's David Cunliffe moved to distance his party from the Greens' suggestion that they should mount at least the skeleton of a dual campaign is a classic case.
As if there's any chance of one ruling without the other; as if first-past-the-post still mattered.
Telling Labour members to refer to a "Labour-led government" instead of a "Labour/Green government" is pedantry of the worst sort; everyone uses the latter term because that's the reality.
Or would be, if the grizzled old boys in the back rooms didn't think "Green" was some sort of libertarianism infecting the purity of their socialist ideals.
Idiots.
They'd rather suffer three more years of unbridled money-grubbing than concede the movement needs new blood, and that that blood is green.
And even after six elections they still fail to understand the basics of MMP.
Electorate vote Labour, party vote Green. How hard is that to grasp?
It's the simplest route to power; indeed, given Labour's faltering weak-livered progress, the only route.
Well, unless they seriously think Mana.Com is going to sweep up ten percent or more of the vote. Frankly, I'd be amazed if the pure convenience marriage of Harawira and Dotcom were to poll more than the Conservatives; and even more amazed if they didn't part ways immediately on entering Parliament.
Assuming they do.
So if Labour's playing funny buggers with the Greens on the off-chance they'll have other options post-election, they're kidding not only themselves but more crucially the electorate.
Voters don't like uncertainty; they won't tick a box unless they believe it has a good chance of winning.
Or unless it's a protest vote, which is where Mana/Internet come in.
Trouble is, every vote for that odd couple likely means one less for Labour or the Greens - and a perceived split between the rightful challengers only feeds the protest element, lessening the chance of a change in government.
Yes, it's not just the royal pageantry that has restored John Key's smirk nor seen it grow wider this week.
Key's back to dodging bullets over the latest scandal or faux pas of Judith Collins or Simon Bridges or Tim Groser or Hekia Parata or his other yes-men with his trademark cynical irrelevance, bolstered by the knowledge his main opposition are too busy beating themselves up to make any dirt (and there's plenty) stick.
And while Russel Norman and his team continue to land solid blows in Parliament, Key knows it's ultimately Labour's performance that decides whether he has to vacate the Treasury benches.
What Cunliffe and co need to do is get over their pique at the Greens doing their job for them, and instead take advantage of the fact they are such a dedicated effective force and embrace them with open arms.
Thus showing the electorate what a win-win team a Labour/Greens coalition would be.
But no. The old style die in the ditch mentality Cunliffe was brought up with won't allow him to concede anything, least of all that Norman gets under National's skin better than he has.
So unless something changes to bring Labour to sense, the Nats will sleepwalk to victory.
Their potential partners - Dotcom amongst them - will do what's needed to ensure that.
The Right know this stuff backwards. The Left, to their cost, intrinsically refuse to learn.
Even when they're rubbing noses on it.
That's the right of it.
Bruce Bisset is a freelance writer and poet. Bruce Bisset's column was not published yesterday because there was no paper on Good Friday. He will return to his normal spot this Friday.