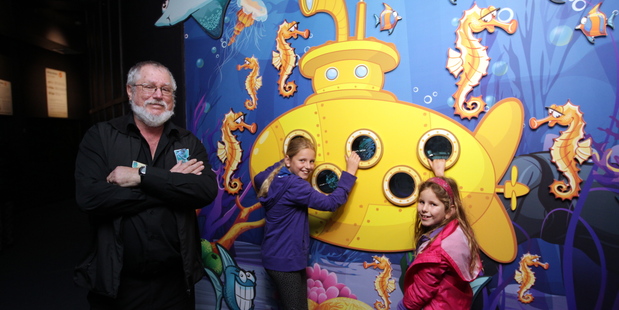 The National Aquarium of New Zealand's newest arrival is no longer called "the octopus".
He (or she, as the gender has still to be determined) is now officially Inky.
After the sea creature was settled into a new enclosure a fortnight ago, the Napier City Council decided to stage a competition for people to pick a name. The entries rolled in and it was Gerry Townsend's suggestion that got the nod.
So Inky it is and in the end it was deemed fitting - given that one of the unique escape mechanisms an octopus possesses is being able to blast out a jet of dark ink to distract and disorient any potential attacker.
"It seemed like a good name, a reflection of one of his protective mechanisms, squirting ink when he feels he's in danger," Mr Townsend said.
Not that Inky will have any need to live up to its name as he/she is the sole occupant.
As the aquarium's exhibits and animal health director Kerry Hewitt explained, octopuses were territorial and if one came across another it was usually "all on".
A keen salt and freshwater fisherman, and diver, Mr Townsend had seen plenty of octopuses in action in their natural environment.
Now semi-retired and working part-time as a science technician at Lindisfarne College, he has long had an affinity with nature.
The son of a zoologist-turned-lecturer, he spent a lot of time on Little Barrier Island as a child, helping his father and his father's students with various conservation duties, including tagging petrels and kiwi.
As for his prize, Mr Townsend has chosen a close encounter with penguins that he intends to share with his grandchildren.