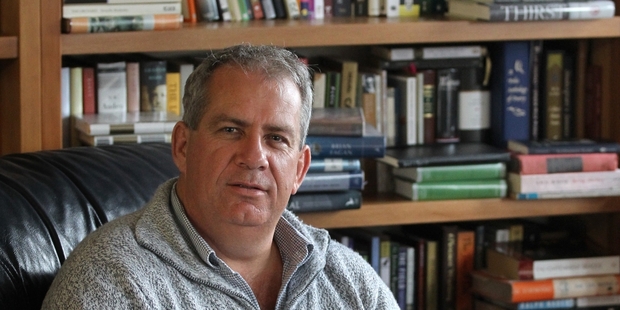 While Tukituki's two front-running candidates are both talking up the benefits of amalgamation, the electorate's other political hopefuls don't see any benefits in merging the region's local authorities.
"This whole mythology that bigger is necessarily better is just complete rubbish," says Tukituki Green candidate Chris Perley.
"It just doesn't work like that - you end up destroying something that is really good. If people think they're going to get savings or they're going to get flexibility or less bureaucracy by having a greater Auckland or a greater Hawke's Bay I think they're dreaming," he says.
"Also, local democracy is really important and we've lost so much local democracy in the last 30 years. People can say it was inefficient but the fact is it was democracy and it was often a way of bringing talent through as well."
Tukituki Labour candidate Anna Lorck supports amalgamation but is also pushing her party's policy to review the current local government review processes and reintroduce the ability of a local area to vote against being part of a wider amalgamation proposal.
Under the present law, a proposal to amalgamate Hawke's Bay's five councils - currently being tweaked by the Local Government Commission - would come into effect if a majority of voters across Hawke's Bay voted in favour of the idea. Labour wants the law changed so that a majority of voters in each affected community would need to be in favour.
"I have always supported amalgamation but it won't work under the current referendum structure," Ms Lorck said.
"If a referendum took place today, I don't believe that amalgamation would happen."
Sitting National Tukituki MP and Cabinet minister Craig Foss said the amalgamation issue will be best debated after the election when the Local Government Commission is due to address the issue again.
The commission is likely to release a revised proposal following consultation it undertook earlier this year.
Ms Lorck is a member of A Better Hawke's Bay, the group that sparked the commission's proposal. Mr Foss said yesterday he could not remember if he was a member of the group but had consistently been in favour of an amalgamation of vision and ideas for the region.
"I think it's great that that group has got together and they're trying to drive discussion and drive thought and bring issues to the fore. But this is not the general election about amalgamation - that's next year," he said.
Two other Tukituki candidates - the Conservative's Stephen Jenkinson and Dick Ryan of the Democrats for Social Credit - said they opposed amalgamation. Romana Manning of the Aotearoa Legalise Cannabis Party said she would like to see a binding referendum on the issue.
Napier's National candidate, Wayne Walford, shares Mr Foss' view that the region needs a strong united vision to maximise its economic potential.
He said he has never been a member of A Better Hawke's Bay despite advocating for amalgamation in his role as CEO of the Hawke's Bay Chamber of Commerce. "I was representing the members and the Chamber took a stance as an organisation representing its members that it supported amalgamation for the greater economic benefit of the region."
But Napier's Labour candidate, Stuart Nash - who has run a strong anti-amalgamation campaign - says the issue is very relevant to the election.
"Of course this election is about amalgamation. Labour has said they will change the law to allow a majority in Napier to determine their future, National has said they won't. I think it's a very big, salient issue."