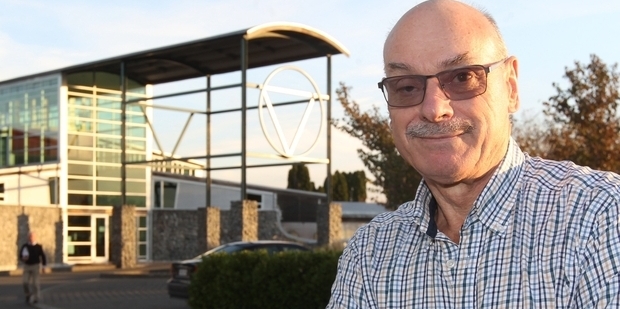 Sileni Estates owner Sir Graeme Avery has been inducted into the New Zealand Business Hall of Fame at a ceremony in Auckland.
Sir Graeme was recognised for his contribution to business, food, wine and sport.
The award recognises outstanding contributions to the economic and social development of New Zealand, including community involvement.
Sir Graeme grew medical publishing firm Adis International into a $100 million world-leading business that transformed the pharmaceutical industry.
In 1997 he built award-winning Sileni Estates in Hawke's Bay.
He founded the Hawke's Bay Food Group, led the formation of Hawke's Bay Wine Country Tourism Association and started the Hawke's Bay Farmers Market, instrumental in creating the national farmers market movement.
He is a former chairman of the National Food, Wine and Tourism Network, an organisation he helped establish, for marketing New Zealand's food and wine tourism regions.
He was a member of an Agri-Food Thought Leadership Group of the Riddet Institute at Massey University, a national Centre of Research Excellence, that developed a major report on a growth strategy for the NZ agri-food industry in 2012.
A strong supporter of sport, especially athletics, he led the fundraising campaign to create the AUT Millennium Institute of Sport & Health - now the national training centre for high-performance sport.
The Auckland University of Technology conferred him with an honorary doctorate in 2006 for his contribution to health publishing as well as elite and developmental sport in New Zealand.
In 2007 he became an Officer of the New Zealand Order of Merit for services to business and this year was made a Knight Companion of the New Zealand Order of Merit for services to business and sport.
Sir Graeme is a keen advocate of Hawke's Bay growth, spending last weekend judging Hawke's Bay's inaugural Startup Weekend.