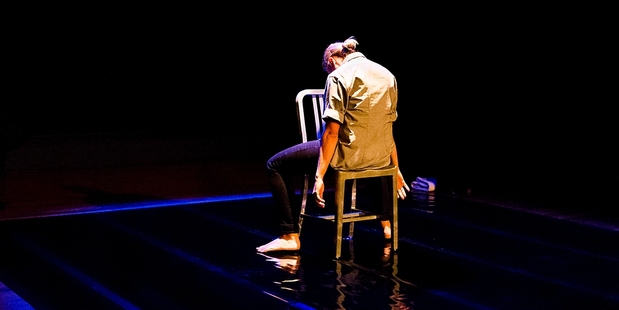 Nick Chisholm was a successful architect, a rugby player and had something of a reputation of being a wild guy, totally unafraid to take on extreme physical challenges.
Then at 27, he was struck down by a series of strokes and ended up with "locked in" syndrome, meaning his brain worked normally but his body was paralysed.
Actress Renee Lyons has taken his story and turned it into an inspiring and sometimes funny stage show about someone who has found many reasons not to give up.
Nick: An Accidental Hero, was Lyons' first self-written solo show. It will be performed at the CHB Municipal Theatre in Waipawa this Saturday.
Tube fed, wheelchair bound, unable to speak, over the past 13 years this mohawked hero has baffled the medical profession worldwide with his recovery. He has regained some upper body strength, communicates via a special letterboard, and throughout has been boosted by the support of family, friends, and medical professionals.
He also found love via the internet.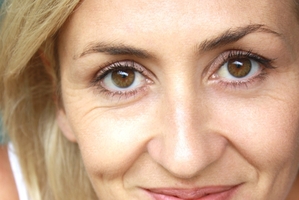 An award-winning comedic actress, Lyons (TV's Super City, Jono and Ben) plays multiple characters, who speak to the audience as though they are Nick, including a Korean orderly who acts as a narrator, Nick's girlfriend Nicola, and occasionally, Nick himself. "We learn about him through conversations these people have."
She was searching the internet for ideas when she came across Nick's story, and happened to know his brother, television reporter Matt Chisholm, from university when she had been studying social sciences. "I asked through Matt about turning his story into a stage show and he was quite happy about it. I think they never thought I would do it."
Two years later it was all on, Lyons hanging out for a few days with Nick, Nicola, who is originally from England, and a few friends in Dunedin. Written by her in a devising process directed by Abigail Greenwood, last year her show was selected by the Edinburgh Festival for performance at the prestigious Assembly Theatre, receiving a five star review and being described as a "hot show" by The Scotsman newspaper.
She also won the Accolade for Outstanding Performance and was nominated for Outstanding New Playwright of the Year in the 2013 Chapman Tripp Theatre Awards. It is currently being prepared for broadcast by Radio New Zealand, and will be performed at the Melbourne Fringe Hub later this year.
While she has had to take some creative licence with Nick's story, she says, she believes she has captured the essence of it all, and it has been approved by the man himself.
As an example of Nick's determination, he recently decided to enter a bodybuilding competition. Many people in the same situation would just give up, she says, and she is sad to hear of others in the same situation who want to be allowed to die. "The whole point of it is that he is so inspiring and it's a heart-warming tale. Nick doesn't think about what he can't do, he looks to the future."
Lyons is also doing her bit to inspire others. She completed a bike ride from Bluff to Cape Reinga to raise money for the New Zealand Mental Health Foundation and is currently in training to repeat it.
She finished her drama training in her 30s, and realising there was not a lot of work around for actresses her age decided to make her own, which is how Nick came about in the first place. "I always wanted to act and decided it was now or never. I just think, how lucky I am."
Nick: An Accidental Hero
An Arts On Tour NZ presentation, 7.30pm Saturday, CHB Municipal Theatre, Waipawa.
Tickets $20-$25 from TicketDirect.