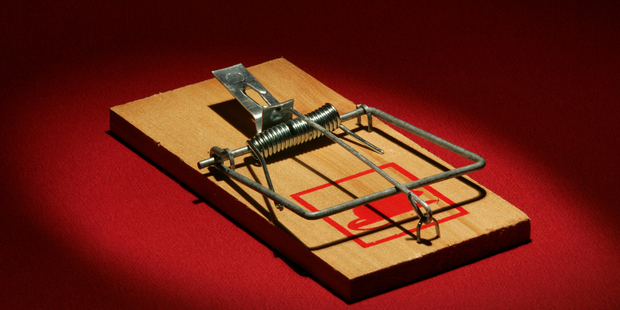 Plaugues of rats are chewing and gnawing their way around rural Tararua, chomping on wiring in vehicles.
And at times mechanics at Jon Telford Autos in Dannevirke have had rats jump out at them from vehicles.
"If we see a mechanic moving fast away from a vehicle, we know there's a live rat," Craig Brown said.
For farmer Mark Redward, who lives east of Dannevirke, rats in his manifold have been a reality, with the pesky rodents taking up residence in two of his vehicles. Damage done to vehicles by rats who gnaw on wires, rip out insulation for nests, or squirrel away materials, can wreak havoc as Mr Redward has discovered.
"Rats chewing insulation makes an awful mess too," he said.
Despite putting poison down when six large rats emerged from around his dog kennels, Mr Redward said he continued to see rats and the damage to his vehicles came as a shock.
"But when I visited a local garage after the rats had eaten wiring in my ute, I was taken into the workshop and shown a dashboard chewed out as the rats gnawed their way through the wiring," he said.
Mr Redward said it is fairly easy to spot the tell-tale signs of a rat problem, especially around vehicles. "After you've backed away from where you've been parked, look on the ground and if you see chewed plastic or tinfoil, then the rats have been there," he said.
"Trouble is, I don't know if our cars are insured against rats."
Mr Brown confirmed mechanics have seen "a lot of rat damage," this winter.
"Basically, if any car is parked in a carport or parked up for a while, the rats are chewing the wiring as well as any hoses with water in them," he said. "It can be an extremely expensive problem and we're telling people if they see any signs of rats such as chewed wiring, rat poo or footprints, to put some rat bait under the bonnet."
But it's not just seldom-used vehicles under attack from rats. They've been known to destroy much of the wiring of new cars in less than 24-hours.
The plastic insulating material being used appears to be especially tasty, something akin to caviar to the rodents.