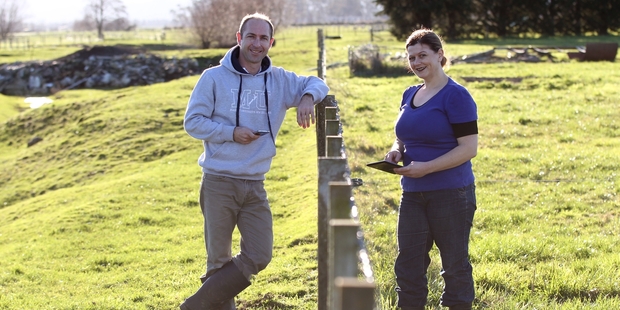 Hawke's Bay's inaugural Startup Weekend is off to a roaring start with sponsors and coaches lined up to help budding entrepreneurs succeed.
The three-day event will be held at the EIT campus in the Napier suburb of Taradale from August1 to August 3.
People with technology-related ideas can pitch their concepts, form teams, build prototypes, be judged, and may even find funding to launch a new start-up company.
Lead Organiser Rochelle Alder said the weekend was the perfect platform to see if an innovative idea would work.
"By pitching your idea to the crowd you'll see if it has legs," she said.
"By the end of the weekend working on it with a team you'll know whether it's a go or a no and you'll have met some awesome people and learned a bucket-load."
Organiser Gareth Pearce said simple ideas could turn into viable companies.
"This event is the lemonade stand amplified," he said.
"For a little province on the very edge of the world we have some really talented people in it, doing some really amazing work. To harness this awesomeness, and go through the process of building company's in 54 hours with other people, it energises everyone attending."
"It is an opportunity for people who have ideas to solve real world problems, using technology as the tool, and to take advantage of the experience and knowledge of the mentors that attend.
"Technology is increasingly being used on mobile devices and in the cloud and so it becomes a valuable tool in today's world.
"Over the weekend designers and IT coders work alongside each other in a collaborative and supportive environment to create prototypes for the ideas being worked on over the weekend.
"People in marketing and sales roles will also find the event stimulating with new business model methods taught, and the opportunity to develop new friendships."
He said anyone aged 16 and above who had a passion for technology and a good idea on how to improve things was encouraged to attend.
"Organisers are available to sound out ideas with interested people. Having the reassurance that your idea could be viable offers a lot of confidence to participants."
He said rural innovation was especially welcomed; ideas on how software for mobile devices could improve farm activities.
A full line-up of sponsors was in place, from Tararua to Wairoa.
Wairoa District Council transformation manager Roger Matthews said 10 people were being subsidised to attend the weekend.
"Council is right behind supporting people with ideas and energy, but not necessarily the means to move forward," he said. "This relatively small investment could make a big difference to someone's future."