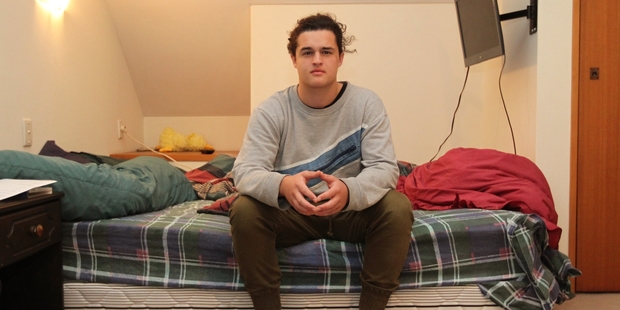 The parents of Lucan Battison plan to sell the story of their 16-year-old's High Court battle to a women's magazine - and use the proceeds to help pay St John's College's legal costs.
Lucan's father Troy Battison told Hawke's Bay Today there had been gaps in the media coverage of his son's suspension from St John's College for refusing to cut his hair, and subsequent legal battle in the High Court.
He planned to sell the saga to a women's magazine.
"At this point in time I'm prepared to sell the real story to the highest bidder and donate the proceeds to the school," Mr Battison said.
He hoped to offset the legal costs incurred by the school in defending the suspension at the High Court, which he still regarded as "a stupid decision".
He had himself spent "tens of thousands" on the battle.
Asked if the cost had been worthwhile, he said: "definitely."
Despite his dispute with the school, Mr Battison described St John's College as "a good school, with some great teachers".
"I'd encourage people to send their kids there."
Mr Battison, who has had long dreadlocks for more than 20 years, said his hairstyle hadn't been a hindrance in his career as a marine engineer.
However, he said he wouldn't allow Lucan to grow dreadlocks.
"I've told him if it turns to dreadlocks I'll chop them off."
Lucan attended his school ball on Saturday night, where he enjoyed catching up with mates.
He had been told by his principal last week that he wouldn't be allowed to attend the ball when he returned to school to await the judge's decision.
He said his peers had congratulated him on the court case at the school ball and "one of the teachers even did".
"They said, 'good on you for standing up for yourself'."
Lucan said he also shook hands with his principal, and felt they were now on good terms.
Despite earlier being banned from playing rugby for the school, he believed he would now resume his role with the school's 1st XV. "I saw my coach on Saturday and he said, 'see you on Tuesday'."