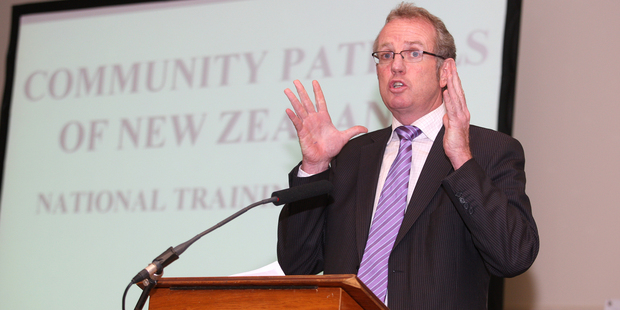 There is no police policy of withholding information about officer assaults, a police statement says, after a Hawke's Bay detective publicly criticised his communications manager.
The long-serving senior detective and his colleague were allegedly bitten in Pirimai St on Friday night by a 40-year-old gang member suspected of the armed robbery of a Napier bank. Both officers received hospital treatment for their wounds.
The detective, who chose to remain anonymous, said Police Eastern District communications manager Kris McGehan's report to the media claiming the offender was arrested "without particular problems" was untrue. The detective was upset the truth was not disclosed to media or the public after the attack. "Police [are] yet again failing to publicise or give honest accounts of assaults on their staff," he said.
A police spokesperson for Police National HQ released a statement yesterday which said police routinely provided information to the public and the media regarding assaults on its staff. "There is no practice or policy of withholding such information, nor has there ever been," the statement said.
Police association president Greg O'Connor said at the weekend he was worried about a national trend where police communications were reluctant to include officer assaults in press releases. Mr O'Connor said police communications teams may be "trying to make New Zealand seem safer" after two recent Auckland police officer assaults also went unreported to the media. In response to the statement from Police National HQ yesterday Mr O'Connor said he was "pleased" that there was no official police policy of withholding informationbut would express his concerns to the new Police commissioner, Mike Bush, "in the near future". Police Eastern District communications manager Kris McGehan at the weekend said the detective who spoke to Hawke's Bay Today may have spoken only as a result of a "brain fart."