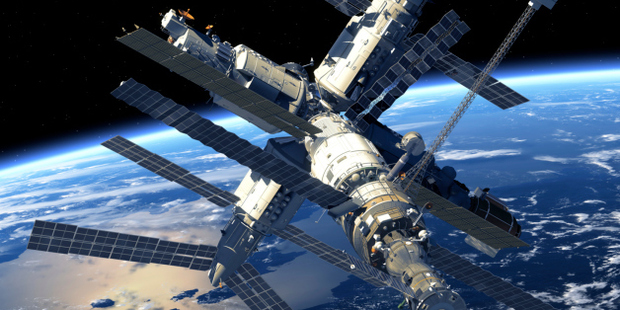 The brightest man-made light in the sky is scheduled to make a spectacular appearance across the skies of Hawke's Bay this Saturday.
Like many avid sky-watchers, Napier astronomer Gary Sparks is looking forward to seeing the overhead passing of the international space station and said, weather willing, it would be impossible to miss.
"It will be a really bright pass - this is a magnitude -3.3 and they don't get much brighter than that," Mr Sparks said.
"It will appear out of the northwest at 8.45pm and pass directly overhead at 8.48pm - it will be visible for another three minutes after that."
At this stage the prospects of getting a good view of the space station are not too bad with the Metservice long-range forecast for the Bay being mainly fine but partly cloudy with light winds.
The last bright and directly overhead passing of the station, which orbits the earth 15 times every day at an altitude of 370km, was on July 13 last year.
Its mere six-minute appearance underlines the pace at which it is travelling. At 27,600km/h, or 7.7km/h a second, it would cover the distance between Napier and Hastings in just under three seconds. There are six crew aboard, with the group of three who went aboard last September set to return to earth later this month. The second group of three, are scheduled to return in early May. Mr Sparks said like last year, astronomers were likely to be joined by anyone with a good camera in trying to grab shots of the passing.