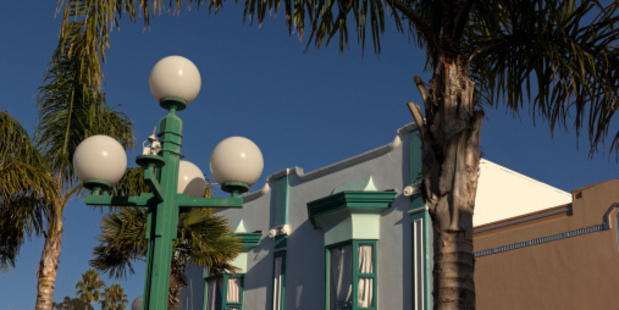 Napier Port is an important component of the Hawke Bay economy.
Apart from providing employment in good numbers it is the region's gateway for trade, and of course with the growing cruise-ship industry, travel.
It needs to be serviced by transportation and that is achieved by two means - rail and road.
Disquiet has been growing over the past decade about large trucks (and they seem to be getting larger) rolling and, when empty, rattling along the scenic Marine Parade and past the pretty edge of the central Art Deco city.
Both sides, for and against, make good points.
Those who want the big trucks off the Parade say the constant daily runs by great trucks and trailers are detrimental to the whole idea of having a scenic waterfront drive and promenade.
Sitting having a morning coffee and taking in the view of the sparkling Pacific ... and every four or five minutes a truck rumbles (and they do rumble) by.
But, hey, the "let them run" side says - the port was there first and a road is a road, and that one is the most viable route to the port from the south.
The trade is vital.
The "get them off" would reply that there are other routes to the port, and for the sake of appearances they should be used.
After watching and hearing the driver of a massive, crawling truck and trailer sound his horn loudly yesterday, rattling those nearby, because a car up ahead was having trouble reversing into a tight parking place not far from the Sound Shell, I had to agree with the latter.
Particularly as the Napier City Council road folks are still, year after year it seems, unable to formulate a temporary ban on trucks for a more festival-friendly length of time.
They push them off late on Friday and that rule remains in place until the end of Sunday ... but the deco dapperness actually starts getting under way about Wednesday.
When the stormwater work was carried out across Marine Parade last year the trucks were made to stay away for a couple of months.
So come on ... what's the problem with shutting the Parade off to trucks for just five days ... leading into and over the big weekend?
Sure, the cargo must get through, but at this unique time of the year when Napier and the Bay come under the global spotlight it is not a good look.
Come on, council ... you've got another whole year to think about it.