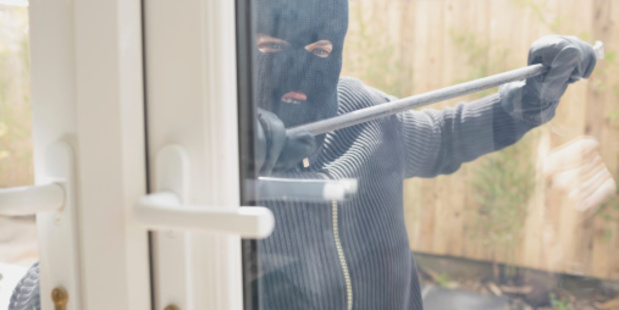 Out-of-town burglars are targeting Hawke's Bay homes and businesses, before returning to where they came from, police say.
"We have people who come in and out of the area who we don't know. They may just be staying here - it's not unusual for that to happen, especially in the way of shoplifters - it's here today, gone tomorrow," senior constable Pehitane Potaka said.
Transient thieves were part of a wider offending pool, which also included locals who were familiar to authorities.
"If we do have a photo of someone or a registration it can help us a whole lot, because with the rego we can pin it to an area. These people, ratbags generally, they will be recognised by one of us.
"We really do want you to ring us. You might have the bit of luck we need."
Most burglaries were carried out during the day, prompting a reminder for people to be vigilant in securing their homes, locking doors even when out in the back yard.
"With burglaries there are various ways of doing leg work or preparation, that means you might get a knock on the door from someone who is looking for a dog, asking for someone who doesn't live there or pretending to sell something - ask to see some ID.
"If no one is home they might look in the windows and see something they like."
Jewellery, tablets, laptops, phones and MP3 players were easy-to-grab items, though some thieves would steal and then stash larger goods.
"Electronics are easily disposed of, they like flat-screen TVs - once upon a time you would need two people to lift a 29-inch, now it takes one person to lift a 55-inch."
It wasn't just the main house to think about - unlocked sheds, even at the rear of the property, were popular targets and often contained expensive items such as machinery.
"Keep it locked, many people think 'it's just the shed' but surprisingly people will see someone pushing a lawnmower down the road, even in the middle of the night and not think anything of it."
The likelihood of recovering stolen goods often came down to the owner - police had a much higher chance of tracking them down if they were named or the serial number was recorded.
"If we are at an address and see something that is interesting we can see if there's invisible ink or look up the serial number, and if it's reported stolen, that's enough to say 'you're coming with me because we need to talk about how you got it'."