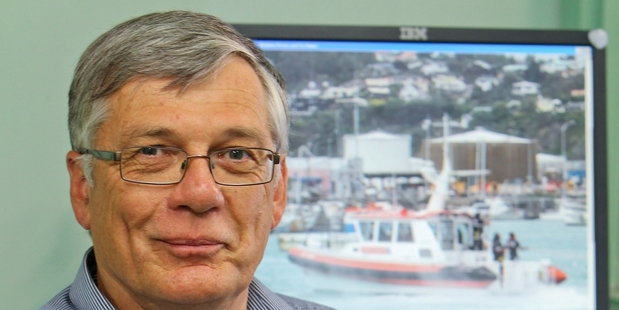 Hawke's Bay Coastguard president Henry van Tuel has been watching over local waters for the past six years. He talks to about staying safe this summer.
1 Do you have some tips for people heading out on the water this summer?
"I would say there are probably two or three things, first is always wear a life jacket and make sure it's properly fitted, some people put adult-sized lifejackets on children and they can float up; always check the weather forecast before you head out, and the other one is to make sure your boat is properly maintained."
2 What are the most frequent mistakes people make?
"This one relates to kayackers and canoeists who set out when there's an offshore wind and underestimate their ability to paddle back to shore; [for boaties] poor maintenance and running out of fuel."
3 How many jobs would you attend a week, and what is the most common?
"The last call we had was on December 28, that was someone whose propeller had come off their outboard motor; this summer we have only had one or two jobs. In the past, it's been people running out of petrol, we have had mechanical breakdowns, we have had kayackers stuck offshore and jet skis broken down."
4 What are the main aims of Coastguard Hawke's Bay?
"Really we are here to serve the marine population of Hawke's Bay, we have the rescue boat but we also have support through Coastguard education; we work with Hawke's Bay Regional Council where members of our crew go as far north as Mahia and as far south as Porangahau visiting boat clubs to talk about safety."
5 How is the service funded and what area do you cover?
"Basically our area is Mahia to Poranghau - if not the largest, it's one of the largest in New Zealand - we have about 650 members, that supports us in some ways, we get some funding from Coastguard New Zealand for our search and rescue stuff and there are various local trusts we approach. The vast majority of our funding comes from Hawke's Bay people and we pump it back into the community."