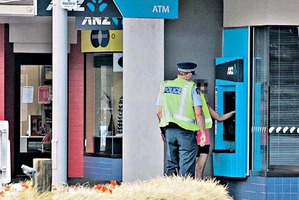 A Taradale policeman escorted a woman to an ATM to get real money to pay for takeaways soon after a $50 note she used at a McDonald's restaurant was found to be fake.
Apparently unaware the dud note had been detected and police alerted, the woman was intercepted by Senior Constable John Gillon as she left the restaurant with her order on Monday afternoon.
Aged in her 20s, she was taken to the Taradale police station for questioning after reimbursing the restaurant with real cash, but police are understood to have not yet made any arrest, nor established whether the woman knew the note was counterfeit.
In November, police warned that fake $50 and $20 notes were circulating in Hawke's Bay, after at least six had been discovered in Taradale, Napier and Hastings. Business were warned to keep hold of any such notes and call police immediately.
Gisborne police reiterated the warning after two $50 forgeries surfaced in their area on December 23.