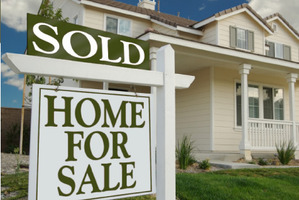 The Hawke's Bay market is holding its breath, with restrictions on low-deposit mortgage lending starting to bite.
Napier and Hastings sales volumes declined in September, down 13.5 per cent and 7.2 per cent respectively during "a preferred time of year to sell property" a My Valuer report said.
Seller hesitation resulted in fewer houses for sale, which may lift prices.
Napier
The Napier median sale price is down 6.3 per cent this year to the end of September, with a large number of lower-priced sales to first home buyers before low-deposit mortgage restrictions took effect.
The lowest recorded sale was $30,000 for a leasehold studio apartment within a former motel complex. The highest was $1.73 million for two adjoining properties with dual frontage to Hardinge Rd and Waghorne St in Ahuriri.
Westshore had an anomaly in 2008 with a number of high-value sales lifting the median to $655,000 but has been stable since.
Maraenui has lifted 14.14 per cent in 2012 in a price correction for the suburb.
Bay View peaked in 2008 at $450,000 and has been around $350,000 since.
Hastings
The Hastings property market has been busy over winter, with positive median price growth this year of 5.89 per cent.
Not experiencing price growth this year are Akina down 2.24 per cent, St Leonards 10.11 per cent and Havelock North remaining flat despite recording the greatest level of activity in Hawke's Bay with 213 sales. Flaxmere bounced back with 18.57 per cent growth this year after a 10.26 per drop in 2011-2012.
Raureka also bounced back after the sale of former state housing properties last year, dragging the median down 15.38 per cent. This year it is up 4.97 per cent.
Parkvale has lifted 3.7 per cent, Mahora 0.18 per cent and Camberley 16.98 per cent.