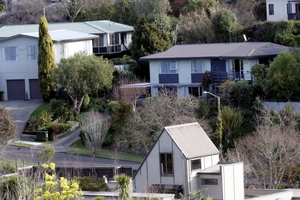 The impact of new home loan lending restrictions is starting to be felt in the Hawke's Bay property market, a local real estate agent says.
"It's certainly in that sort of market where we would expect to see a reduction in sales with people not being able to borrow what they could before," Leaders Bay Cities managing director Elanor MacDonald said.
The latest Quotable Value figures for September, released this week, show the average value for a Napier property is $324,671, while Hastings sits at $304,328 and Central Hawke's Bay at $203,058. Napier values rose 2.8 per cent in the past 12 months, compared with Hastings at 4.3 per cent. Central Hawke's Bay values dropped 4.3 per cent year on year.
Despite the growth in Napier and Hastings, Hawke's Bay property values remain well down on their 2007 market peak.
New Zealand property values rose at an 8.4 per cent annual pace last month ahead of the introduction of the Reserve Bank's low-equity home lending restrictions, with the increases driven by a shortage of houses in Auckland and Christchurch.
Trade Me's latest quarterly rental analysis shows average rents have risen 0.7 per cent in Hawke's Bay for the June-September quarter, compared with the same period last year.
Supply of rental properties has dropped 7.8 per cent, but demand is up 14 per cent.
"What is interesting is the investors are coming out big time," Ms MacDonald said.
They would be factoring in the lack of competition from first home buyers and people needing to rent for longer before buying.
Hastings had experienced a September spike in sales of more than $500,000.
It had been a "catch-up month" in the higher range, because August had been a slow month, while in the mid-range sales agents were seeing a signs of the new loan restrictions coming into play, she said.
"I think the lower-range sales will increase, the mid range will stay subdued, the top range will do what it's always done, which is fluctuate backwards and forwards."
Numbers of houses for sale was steady in Napier and had increased slightly in Hastings, however there had not been a "spring-like deluge" of listings she had hoped for.
"These properties are not coming to the market, these people are just waiting.
"I think the biggest driver is that they're worried that they're not going to be able to buy ... they're worried there isn't a lot of choice for them and that they might not be able to borrow as much money as they could before."
Auckland property values rose at a 13.6 per cent annual pace, while Christchurch values are 10.8 per cent above last year, according to QV.
The national pace slowed from an 8.5 per cent annual growth in August. "Most of the rest of the main cities and provincial towns are also increasing but at a much more modest rate," said QV research director Jonno Ingerson.
Value differences between some of the provincial areas were strongly influenced by the strength of the local economy.
"Places like Gisborne, Wairoa and Kawerau are struggling, whereas somewhere like Queenstown is doing very well."
While the new lending restrictions could have a limited impact in Auckland, where supply was low, they could take potential provincial buyers out of the market, he said.
"As a result values may stop increasing in areas outside Auckland and Canterbury."