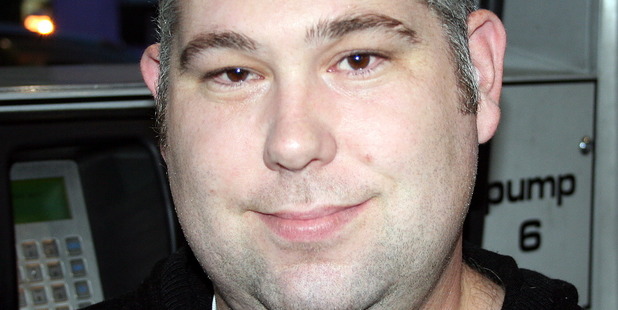 A Hawke's Bay man was shot in the back during Saturday's mall massacre in the Kenyan capital Nairobi, which killed at least 39 people and injured more than 150.
Understood to be the only New Zealander caught up in the siege, Hastings man Andrew McLaren, 34, was at Nairobi's Westgate shopping mall when the attack was carried out at about noon as gunmen, with links to al-Qaeda, tossed grenades.
Mr McLaren's Napier-based mother, Elaine McLaren, said she was distressed by the attack and the severe wounds her son had suffered.
"It's absolutely horrible," she told Hawke's Bay Today. "All I know is that he is in a stable condition, I haven't been able to talk to him yet. If the need arises I will have to go over, but hopefully we won't get to that stage, hopefully."
Mr McLaren's wife Kathy is also in Kenya and by his side, while continuing to send news of her husband's condition back to family in New Zealand.
She said in a Facebook post: "Andrew is settled in HUD for the night. He is being monitored overnight and hopefully in surgery tomorrow to get the bullet out of his chest and stitch him back up. He is in high spirits as only he would be. I'm ok just shattered mentally and physically, but we will get through this."
Mr McLaren was in Kenya after starting a new job in 2011 as the operations manager at Olivado EPZ LTD, a natural health products company with production bases in Kerikeri and Nairobi.
The former EIT student's role with the company means he splits his time between the two bases, with six month stints in each country. He was less than a week from returning to New Zealand.
"He loves it over there," his mother said. "He left for Kenya in April and was due to arrive back in New Zealand on Friday."
The former Hasting Boys' High student was a team manager at Wattie's before leaving for Olivada.
Former colleague Geoff Hansen said he is passionate about music, New Zealand and Hawke's Bay.
"On Facebook he posted not so long ago 'two weeks until I get to see my dog'."
"He is a big rugby fan and was agonising the other day over whether to go on safari or watch the All Blacks online. He is a sports nut and has been watching the America's Cup from Kenya online as well."
Havelock North Rugby Club stalwart Tom Blake said Mr McLaren managed the Havelock North Senior B rugby team for a short while and was "a likeable character".
"Certainly when he was there he was a fella that was full of fun, a real good guy."
A spokesperson for the Ministry of Foreign Affairs and Trade said the Kenyan authorities were treating the incident as a terrorist attack and were "responding accordingly".
The New Zealand High Commission in Pretoria, South Africa, is in contact with the Kenyan Foreign Ministry and was providing consular assistance and is in contact with Mr McLaren's next of kin.
While there were 123 Kiwis registered on www.safetravel.govt.nz as being in Kenya, there was no information to suggest any other New Zealanders had been caught up in the attack.
Somalia's Islamic extremist group al-Shabab has claimed responsibility and said the attack was retribution for Kenyan forces' 2011 push into Somalia.