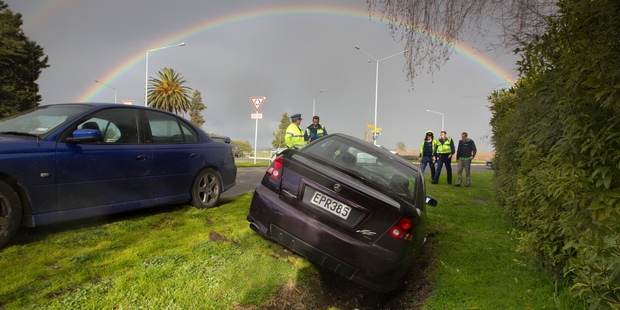 Police pursued a male driver, believed to be under the influence of alcohol, yesterday afternoon before he lost control and crashed just outside Hastings.
Sergeant Clint Adamson said police signalled the local man to stop before he sped away from the patrol car and crashed at the junction of Evenden and Pakowhai Rds.
"He took off from police after failing to stop and sped into a shallow drainage ditch. He had been drinking," said Mr Adamson as police conducted a excess breath alcohol test.
"The roundabout helped slow him down enough so the damage was not too severe."
The man was uninjured and no other members of the public were involved in the accident.