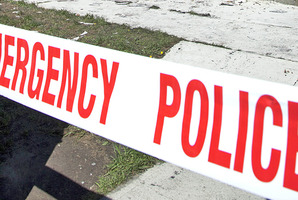 An Australian man found guilty of shoving New Zealander Andy Marshall to his death in West Australia has had his murder conviction quashed.
Stefan Pahia Schmidt, who pushed musician Mr Marshall before he fell to his death through a second-storey window at Cottesloe's Ocean Beach Hotel, will face a retrial after winning his appeal in a unanimous decision delivered by three judges of the Court of Appeal yesterday.
Mr Marshall's parents, Alan and Wendy, who live in Napier, told Hawke's Bay Today they received the news yesterday afternoon via a live AV (audio-visual) link to the Australian court.
Alan Marshall had flown to Perth in June this year for the appeal and said yesterday there was a pretty good indication then of how it would turn out.
"We were probably more shocked then than we are today. We are still disappointed by it, though, it brings back all the emotion and the heartache of it all," he said .
The next move for them would be to read the 110-page report written by the appeal judges which outlined their decision. The couple said they would consider attending the retrial.
Yesterday the court ruled there had been a miscarriage of justice because the trial judge did not adequately direct the jury on an essential element of the case against Mr Schmidt.
A jury found Mr Schmidt guilty of murder after a Supreme Court trial last year.
Mr Marshall, the cousin of slain Feilding farmer Scott Guy, suffered fatal injuries after being pushed by Mr Schmidt while talking to a woman at the beachfront pub on May 8, 2011.
During the trial, the prosecution did not say Mr Schmidt intended to kill Mr Marshall, but claimed he intended to cause him bodily injury of such a nature as to endanger, or be likely to endanger, his life.
In yesterday's judgment, Chief Justice Wayne Martin said the trial judge directed the jury that before they convicted Mr Schmidt of murder that they needed to be satisfied beyond reasonable doubt he intended to cause Mr Marshall a bodily injury and the injury had to be of such a nature as to endanger or be likely to endanger his life.
But Justice Martin said the jury did not get any more guidance on the subject of the particular bodily injury Mr Schmidt had intended. In this case that applied to whether he meant Mr Marshall to hit and break the window.
Mr Schmidt was remanded in custody and will appear in the Supreme Court for a status conference on September 19.