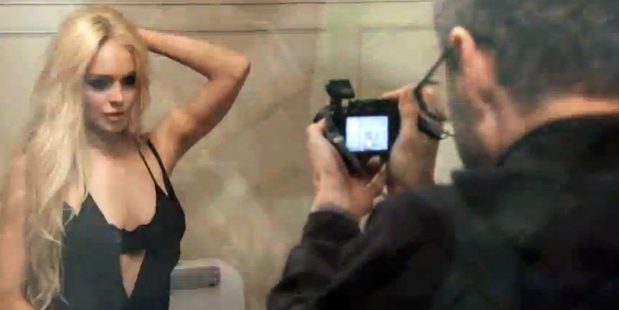 Lindsay Lohan is reportedly furious with Scary Movie 5 producers.
A new preview clip for the movie released shows the 26-year-old actress screaming in horror while watching a fake news clip of her probation being revoked.
Lohan claims the clip, which mirrors her real life troubles, wasn't approved.
It was meant to be a clip of her screaming at herself in the film Herbie: Fully Loaded, TMZ reported.
"Producers assured Lindsay she'd have the final say on what jokes went in ... so she was livid when she saw the probation joke instead.
"Lindsay feels this final joke was meant as payback from producers - all because they blame her for holding up the shoot and trashing her trailer.
"She plans to speak to her team this week over the alleged breach of contract."
The working script for the movie is said to make fun of Lohan, who recently had her probation revoked after it was claimed she lied to police over a car accident in June and may go to prison for up to eight months.
It also calls for her to poke fun at her public persona in the opening scenes of the movie, during which she is lying in bed making a sex tape with Anger Management star Charlie Sheen.
According to the script, the actress then says: "Okay but let's do this quick, I got a court hearing in the morning ... It's a driving mishap thing."
Sheen then makes her promise she won't drive, and Lohan replies: "That's very sweet. You're worried about me behind the wheel." He then says: "I'm worried about me. I'm a pedestrian."
It is not yet known if the lines will make the final cut.
- Bang! Showbiz