Supporting stars tell us why it's so much fun to meet the fans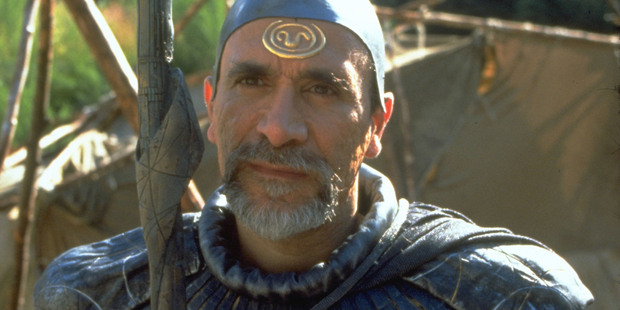 The Armageddon Expo rolls back into Auckland's next weekend, bringing with it dozens of actors who have had their moment as supporting stars in sci-fi and fantasy shows and movies.
They're here to meet their franchises' fans and autograph up a storm during the three-day event, which also features comic-book creators, gaming, cosplay contests, live wrestling and robot battles.
Many of the guests are veterans of the international fan convention circuit, so we asked what it's like being involved in the events. Our participants are veteran British actor Ian McNeice, whose wide-ranging screen career saw him cast as Sir Winston Churchill in Doctor Who episodes, and Americans Kim Rhodes, who plays Sheriff Jody Mills on Supernatural, and Tony Amendola, most recently seen as Geppetto in Once Upon a Time but remembered by sci-fi fans as Bra'tac in Stargate SG-1.
Before you were in the business would you have come to an event like this?
Ian McNeice: Yeah, I'm a bit of a geek myself and starstruck, too, so sure, I'd turn up.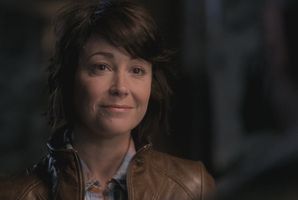 Kim Rhodes: Absolutely. It's such concentrated fun. I think it's important for grownups to remember the importance of fun and playing. This is a place we can do that without feeling self-conscious.
Tony Amendola: Honestly, probably not, but look at all the fun I would have missed.
Are you much of an autograph hunter yourself and, if so, who's your most prized signature?
IMcN: I worked with Sean Connery on The Russia House, got a signed photo for all my kids, only to be asked: "Hey Dad, who is this old geezer?"
KR: Oddly, I never have been. I really value memories, though.
TA: No I've always been rather shy with celebrities although I do have a picture with Wilt Chamberlain (NBA star) from when I was a boy. Since I've been doing film and TV I have photos with stars that I admire or enjoyed working with.
Any theories on why sci-fi and fantasy and horror generate such passionate fandom?
IMcN: Because anything is possible.
KR: I think it's kind of chicken and egg, there. Maybe passionate, creative people are drawn to fantastical entertainment because our brains function outside the mundane. We crave things that match the passion of our inner life because daily life is so dull by comparison.
TA: I think sci-fi, fantasy and horror give us a wider palette to express our current hopes, fears and anxieties . That's one of the reasons fans are so fond of actors from this genre, we become their surrogates in some pretty personal adventures.
What was your first experience of one of these events and were you nervous or reluctant about it?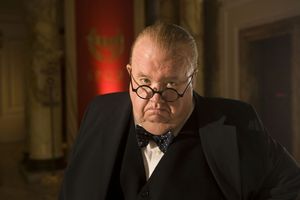 IMcN: No, excited. I just wondered why the queue at the table next to me went on forever and ever, and then Doctor Who's Tom Baker sat down.
KR: I was terrified. I was convinced fans would not even recognise me. Like, "Who the hell are you and what are you doing on our stage." But, man, Supernatural fans are astounding and so are the other actors. Everybody welcomed me like family.
TA: First experience I think was in London for Stargate SG-1. I was completely nervous and wondered why anyone would want to talk to me. I still do.
What was the funniest, most bizarre, or most memorable thing that has happened to you while out meeting the fans?
IMcN: Recently, an American fan asked me a question to do with Doc Martin, a TV show I do in the UK. I play Bert Large in the show. He lives in this fishing village in Cornwall. She asked me if I was a "professional actor" or a "local person, brought in for colour". Nice one.
KR: Misha [Collins co-star in Supernatural] kissing me. Hands down.
TA: Was invited up to someone's room once to experience their personal Stargate. Mainly it is great fun.
Do you consider it work?
IMcN: Hell no, it's too much fun. And I get paid?
KR: I come from the stage where the interaction is immediate. I love these conventions because it allows me the same opportunity to respond and be responsible to the audience.
TA: It can be exhausting but it's a lot more fun than work.


Lowdown
What: Armageddon Expo
When and where: ASB showgrounds
Info: armageddonexpo.com
Also: See nzherald.co.nz for more Armageddon Q&As