TimeOut games guy Troy Rawhiti-Forbes explains why zombies have always been an easy target in interactive entertainment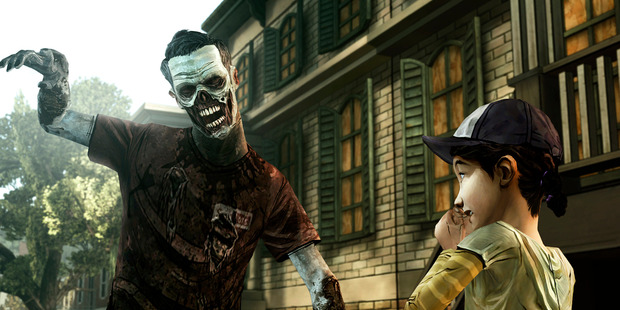 Zombies have been a source of fascination and excitement for gamers for as long as there have been games to play, but the interest really escalated when we stopped calling them zombie games and started referring to something called the survival horror genre.
The 1990s were an interesting time for games. Globally, the industry was on its way to challenging the worlds of film and music for a slice of the entertainment dollar pie, and with it came increased scrutiny from fearful officials. Such was the impact of 1992's Mortal Kombat, which featured digitised actors dismembering each other, that it is still trotted out today when political processes or media coverage desire some casual, ill-informed criticism of video games.
However, the controversies did force the industry's hand. Some of the results were obvious, like Nintendo's demand that all traces of blood be wiped from the Super Nintendo version of Mortal Kombat. A regulator, called the Entertainment Software Rating Board, was established in 1994 as a response to criticism of this game and others, including a zombies-in-space shooter you might remember as Doom.
A potential problem was looming. Designers could create a reasonably realistic-looking character and engineers could make it easy for you to reduce it to pulp with your weapon. Would games be regulated to death?
By 1996, gamers had been spoken down to for years by people who thought they knew better. The conditions, therefore, were absolutely perfect for the arrival of Resident Evil on the Sony PlayStation. It would be recognised as the first survival horror blockbuster and the gory template from which many games have drawn inspiration. It was one of the first games to receive ESRB's "mature" rating.
"It's okay to kill zombies," Kurt Cobain sang on Something in the Way, the haunting closer to Nirvana's 1991 classic, Nevermind. "Cause they don't have any feelings."
Alright, so that's not exactly what Cobain said (he was singing about the consumption of fish) but if you ask the average gamer they might tell you something similar. Zombies generally aren't encumbered with the kinds of thoughts and feelings that keep us from doing harm to real people. They just want your delicious brains.
One thing Resident Evil accomplished, perhaps unwittingly, was to reinforce the replacement of robots by zombies in the role of non-human cannon fodder. Whatever the intent, it simply feels less socially irresponsible to mow down wave after wave of zombies, because they're already dead - and out to get you. With a well-aimed headshot, you can return them to their graves for a peaceful sleep.
Dead Island producer Sebastian Reichert told IGN in 2011 that zombies removed the moral ambiguity that plays on responsible minds.
"While you still have your justification [in killing a live human] and you can be as brutal as possible, there's still this last glimpse of a question in there - is this really the right thing? In all zombie situations, you have no other choice. You can deal with that question later."
There is some nice resonance - some might say spooky - in the fact that a locally made reboot of Evil Dead clawed its way to the top of the US box office last weekend, because the first zombie game of note was a computer-based version of the 1981 original film. Appropriately, the game was a B-side when it was released in 1984 on the ZX Spectrum as an accompaniment to Cauldron, which itself was originally conceived as a tie-in of the John Carpenter classic, Halloween.
Since those early days, cinema and gaming have walked the slow and shuffling path of the zombie together. Who better to knit it all together than LucasArts, the gaming arm of George Lucas' creative empire? The first truly great console-based zombie game reflected this history and went deliciously over the top, drawing upon the great horror villains of 1950s sci-fi and horror. Zombies Ate My Neighbors (just Zombies for Australasia and the United Kingdom), released in 1993, pitted two kids and their arsenal of household appliances against spooky enemies, amid some incredible B-movie scenarios. There were vampires, werewolves, UFOs and killer dolls - but it was the army of the undead that earned top billing.
The synergy doesn't stop there. The cross-media success of The Walking Dead has turned plenty of heads and New Zealand console gamers are currently awaiting the retail release of Telltale Games' acclaimed tie-in. Resident Evil was adapted into a film in 2002 and led the way for more ambitious projects. Fittingly, the only video game that made a successful leap to the silver screen previously was Mortal Kombat in 1995. Both were directed by Paul W.S. Anderson.
Gamers on the go have taken the modern classic Plants vs. Zombies away from its desktop roots and made it one of the biggest mobile app hits of the last few years, with its launch performance on Apple's mobile gadgets said to have smashed records at the iTunes store.
In any context, on any platform, the thrill of killing zombies boils down to one thing. In an interview with IGN, Jimmy Zielinski - the braaaaaaains behind Call of Duty: Zombies - said it's "a hero kind of thing. You're killing something that's out to kill everyone else."
- TimeOut