Former bodyguard, and Apple, creating some stumbling blocks.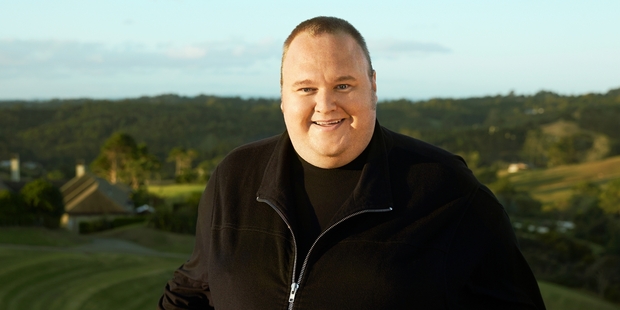 His foray into politics looked to be botched, but Kim Dotcom is trying to proceed with the launch of his Internet Party by the end of the month - but only if Apple Inc. plays ball.
However, secret revelations to be released by former right hand man Wayne Tempero this week on Dotcom's mindset and megalomania look set to subvert all attention.
Tempero, Dotcom's longstanding and loyal bodyguard, resigned from his employ in October after a series of incidents and is furious his former boss breached confidentiality to The Diary about his employment.
Last month, Dotcom told this column Tempero left because he could no longer afford to pay him what he was paying two years ago, and cut his salary in half. He insisted the pair were still friends, but Tempero tells another story.
His revelations are set to shake the big German, who carefully crafts his public image.
They are not what Dotcom's new media manager needs right now as he sets about trying to launch the troubled Internet Party, which has faced delays since January.
Press secretary John Mitchell, the former media man for Wellington Phoenix, boasts no political experience.
He told The Diary the party plans to launch with a smartphone app that allows would-be party members to sign up and pay their fees ($1.29 for three years).
However, Dotcom has hit another hurdle - he has yet to get approval from Apple.
"With Androids, there is a less rigorous process," Mitchell said.
"We need to get final approval from Apple and we don't know how long that will take."
So, the Internet Party is waiting for Apple to approve the application that would allow iPhone users to sign up to the party. Mitchell hopes that will be granted by the end of March.
Membership would be attained, then, by iPhone and Android apps and through the party's website.
After it has signed up the 500 members it needs to complete registration with the Electoral Commission, the party would be launched.
But will it? Can Dotcom afford more bad publicity?
Dancing daughters
Their mums are famous models, but their daughters have turned to dance.
This week, former supermodel Rachel Hunter, 44, and former Miss Universe Lorraine Downes, 49, shared parental pleasantries via social media while discussing their daughters' chosen paths.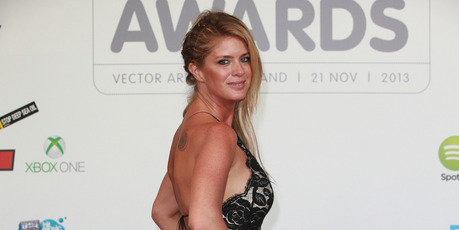 Renee Stewart, the 21-year-old daughter of Hunter and rock star Rod Stewart, is studying towards a bachelor's degree in dance, while 16-year-old Jasmine Mexted, Downes' daughter to former All Black Murray Mexted, is studying at the prestigious Dance World Studios in Melbourne.
While their mums braved sequins and Spanx for a spin on the Dancing With the Stars floor (Downes won the New Zealand version in 2006; Hunter appeared on the US version in 2005), they're proudly leaving the limber moves to their daughters.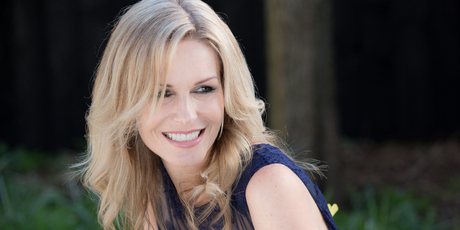 "Isn't it wonderful to watch their journey doing the thing they love?" Downes said.
"It truly is amazing to watch them live the dream," Hunter replied.
Times salutes Christchurch
Good news for Christchurch. Forget the quakes and floods, the New York Times has singled out Christchurch as a must-visit city.
The garden city has featured in the newspaper's coveted list of "52 Places to Go in 2014". "Good list to be in," tweeted former Prime Minister Helen Clark this week. Good list indeed.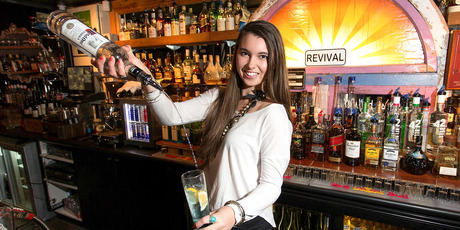 Christchurch features alongside Frankfurt, Rotterdam, Cape Town, Yorkshire, the Vatican and the Albanian Coast as a must-see location for its ability to transform and revive.
"Three years after two large earthquakes devastated central Christchurch, the city is experiencing a rebirth with creativity and wit - thanks to the ingenuity of its hardy residents - and is welcoming tourists back again," says the Times.
"Though much of the central city has yet to be rebuilt, entrepreneurs and volunteers are finding surprising ways to make temporary use of empty lots and bring life back to the downtown ... One bar, built inside shipping containers, has a name that encapsulates the spirit of the entire city: Revival."
Media movers and shakers
TV3 stud Michael Morrah has moved from 3 News to the network's weekly current affairs show 3rd Degree and will bring star wattage and news gets.
Colleague Tom McRae has replaced Rachel Morton as TV3's Australian correspondent, but is currently reporting from Malaysia on the missing plane.
"I'm alive and well!," joked Mark Sainsbury to The Diary last week.
The former TVNZ star has been little heard of since leaving Close Up.
"I've basically had a year off," he said. But a move back to TV current affairs is off the cards. While he is in discussions with RadioLive about an on-air contributor role, he has plans to make a permanent move to PR and corporate communications.
"I will be working full out on strategy and media."
Though, he's still hopeful a car show could be on the cards.
Too much information . . .
"About to s*** my undies here at the Pukekohe Raceway with @richardalmoore."
- Olympic gold medallist Valerie Adams gets real before her spin around the racetrack on Monday with racing driver Richard Moore at 250km/h.