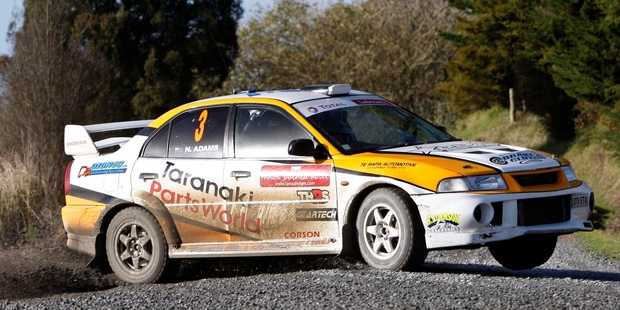 This year's eighth running of the International Rally of Whangarei has confirmed Czech Republic Skoda factory personnel will be among the nationalities involved in the two-day gravel competition that will swell the region's population in April.
Also the opening round of seven for the FIA Asia Pacific Rally Championship (APRC), the event will again use sections of renowned rural Far North and Whangarei roads for timed special stages.
The rally, previously used as part of the WRC Rally New Zealand, is the country's only FIA international category event for 2014.
The event's organisers are the same who run the Whangarei edition of Rally New Zealand - and headquarters, service park and ceremonial finish will again all be centred upon Whangarei's Quayside Town Basin precinct.
With support from Whangarei District Council and NorthTec, the event's committee chairman, Laurie Brenssell, says they are two important groups that will help make it all happen from April 11-13.
"Internationally televised coverage of the rally brings huge feedback on its road quality and wow factor of the region's scenery - a real lure when we're trying to entice teams to commit spending so much at coming all this way," he said. "That's been our biggest hurdle of the past few years and the effort from the Whangarei District Council with personnel from NorthTec has been instrumental in keeping the event viable and exciting.
"While our gravel roads are regarded as the most exciting and exhilarating to drive, the rally is also the test manufacturers such as Skoda pay close attention to in their quest to develop and sell a globally proven product. We're again looking forward to that international competition coming to Whangarei - to showcase the region's qualities."
Entries for this year's event close on March 10 - and are expected to include a two-car factory backed Skoda team as well as several other regular international entrants.
Joining them will be New Zealand's best, many of whom will collect points toward the six round New Zealand Rally Championship.
Further news and ticketing details are on the www.rallywhangarei.co.nz website, or follow the event on Facebook.
For more articles from this region, go to Northern Advocate