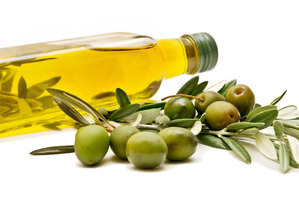 A fresh oil crisis is brewing, but this time it will be hitting kitchens rather than the garage forecourts.
The wholesale price of extra virgin olive oil has jumped 62 per cent in three months after a severe drought in Spain, the world's largest producer, is estimated to have wiped out 600,000 tonnes of production.
Walter Zanre, managing director of Filippo Berio, which sells 10 million litres of oil a year in Britain, said: "It's very difficult to buy olive oil because they [the growers] are waiting for it to go up even higher next week. You're looking at £2800 [$5480] per tonne [of extra virgin olive oil]."
He added: "This isn't a 5 per cent blip, we can't tighten our belts and absorb it."
Consumers who cannot bear the thought of going without olive oil are advised to stock up before the price rise hits.
Thomas Mielke, director of Oil World, a trade journal that tracks oil prices, said the staggering price rise resulted from an "unprecedented decline" in stocks, particularly in Spain.
Spanish olive trees have been hit by drought and an unexpected frost in the flowering season in the northern spring. This has led to trees producing less fruit and the olives that have grown are less juicy than normal.
The poor crop, due to be harvested in October, comes a year after Spain returned its best crop in years, causing an olive oil glut and a steep fall in prices.
"Last year, Spain had a very good season and produced 1.4 million tonnes of olive oil, but this season it is expected to be less than one million. The total global olive oil production is three million tonnes a year," said Vito Martielli, senior oil seeds analyst at Rabobank International.
- Observer