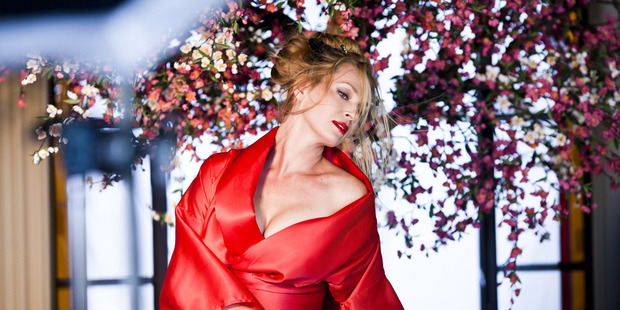 Campari has unveiled pictures from their new calendar featuring Uma Thurman, the blonde bombshell breaking an uninterrupted succession of brunette beauties to grace its pages.
The 15th edition is entitled "Worldwide Celebrations!" and features the Pulp Fiction star on the glossy pages enjoying 12 intriguing and vibrant festivals from around the world.
Campari calls the calendar "a window on the world" spanning every continent, with Thurman and her trusty glass of Campari along for the ride in every shot.
Watch a behind the scenes video from the calendar photo shoot: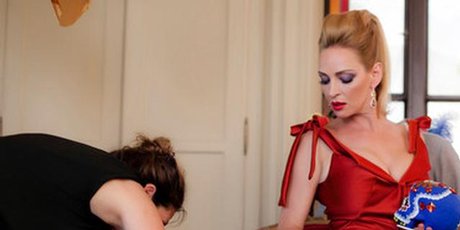 From Spring Festival in Beijing, the biggest celebration in Cjina, to Hanami in Japan where people enjoy the cherry blossoms of Spring, the calendar also heads to Midsummer's Eve in England, where revellers celebrate the Summer Solstice at the historic Stonehenge.
There's also a stop at the bright and exhilarating Reveillon in Brazil, the biggest New Year Celebration in the world.
Thurman stars as the heroine adorned in a collection of beautiful dresses and shoes from luxurious houses such as Versace, Stella McCartney and Chopard.
"The 2014 Calendar is a stunning piece of artwork which perfectly conveys the positive energy and pleasure which Campari lovers around the world can enjoy through our worldwide celebration," Thurman said.
"The calendar photographer, Koto Bolofo, has been fantastic to work with and inspired me throughout the shoot.
"There is nothing more enjoyable than a celebration and I feel confident that people around the world will enjoy the worldwide celebration which the Campari Calendar provides."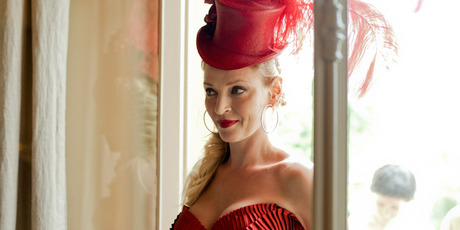 The calendar was photographed by Koto Bolofo, renowned for his lively and dynamic imagery and able to give himself full reign to his creative ideas with the amazing photos.
Bolofo said that this calendar for him is all about "pleasure, intrigue and charisma and I feel confident the 2014 edition embodies all of these qualities.
"Working with Uma has been a joy," he continued, "and I am truly thrilled that the Campari Calendar 20145 can be revealed to the world and enjoyed by all."
The calendar has featured sexy celebs including Penelope Cruz, Salma Hayek, Eva Mendes and Jessica Alba.
- DAILY MAIL