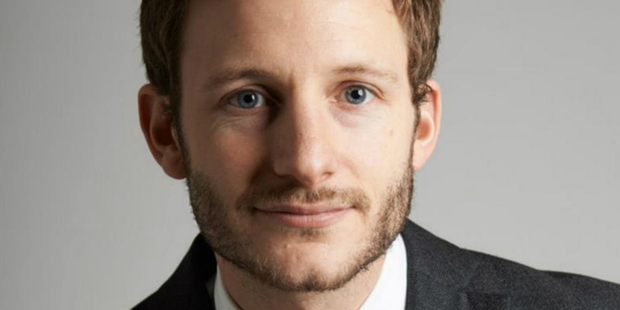 Chris Martin sure knows how to earn instant rapport with a New Zealand audience.
The English comedian hadn't been on these shores for three years, but soon had the crowd on his side on Monday night with a new take on Sonny Bill Williams and a nice gag explaining why Queen Street is the strangest street in the world.
The 30-year-old Martin brought some unique touches in his show Ol Smarty Pants.
He was already seated as the punters filtered into the Classic, biding his time meeting the front row before disappearing briefly to introduce himself as the show began.
The Londoner also read from his own 2005 diary, and seemed to have the genuine approval anxiety - a difficult trait for a comedian.
But he's clever and perceptive, finding humour in everyday situations with skill and surprise. He's also quite proper - using `qualms` and `square` in the same sentence - but endearingly so.
Martin breaks down modern text etiquette and his monologue about teaching technology to in-laws was something that most of the audience could relate to.
The episode about his first visit to a gay bar was hilarious, as were the stories about the transition to married life and the hazards (for a male) of making new friends in your fourth decade.
Martin has a great range of material, lurching effortlessly from Stevie Wonder to Bill Cosby, Donald Trump to dog Tinder.
His extended story about water parks fell a little flat - it probably would have resonated better with a British or American audience - but that was the only slip up in a night of well-paced, expertly crafted comedy.