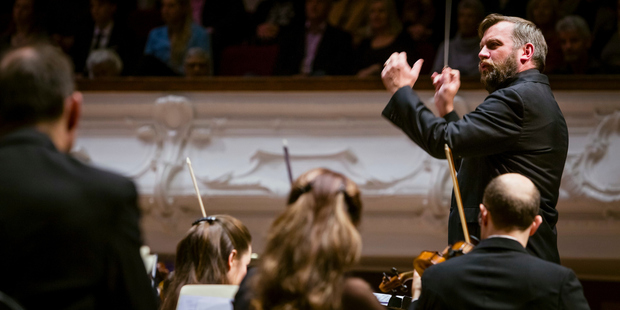 The first 12 minutes of Auckland Philharmonia Orchestra's From Russia with Love were like the opening of a time capsule.
Discovered only last year, Stravinsky's 1909 Funeral Song offered a fascinating glimpse of a composer at the crossroads, being a patchwork of leads not followed and previews of bigger things to come.
Mostly, we were reminded that The Firebird was about to hatch, with conductor Rumon Gamba and his musicians savouring the hints of orchestral wizardry that lay ahead.
Gamba and soloist Kathryn Stott had immense fun with Rachmaninov's Fourth Piano Concerto and this rollicking, jazz-fired work deserves it, after decades of critical assault and battery. Discursive and fragmented it might be, with its strange reluctance to let the big tunes surge and bloom, but it was an exhilarating journey.
As an encore, Stott's own arrangement of Piazzolla's Libertango seconded the orchestral cellos for a shameless and appreciated party piece, with elegant solos from David Garner.
After interval, the dashing Gamba, one of the APO's most flamboyant conductors for a while, had promised to serve up Tchaikovsky's Fourth Symphony as fresh as the day it was composed.
This he did, from resounding brass fanfares, dramatically separated by their own reverb to a runaway Finale that leapt from a pianissimo pizzicato chord with all the shock of the new.
What: Auckland Philharmonia Orchestra, From Russia With Love
Where: Auckland Town Hall
Reviewer: William Dart