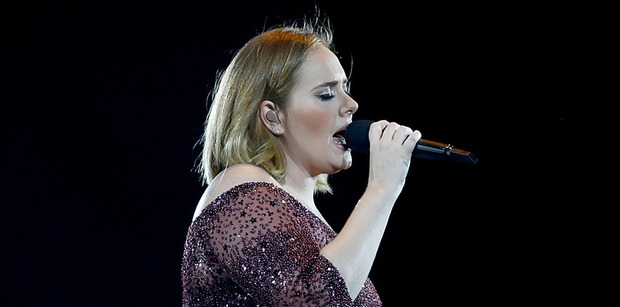 Adele delivered an emotional tribute to the victims of the London terror attacks during her concert in Auckland last night.
The London-born songstress told fans that it felt "strange" not being at home before dedicating her hit single Make You Feel My Love to the victims of Thursday's attack, which killed four people and injured 29, reported the Daily Mail.
"Today there was a terror attack in my hometown of London," she said.
"I'm literally on the other side of the world and I want them to see our lights and to hear us. It's very strange not being home, all I want to do today is be at home with my friends and family.
She added: "All of them are fine but there are four people who aren't fine so let's dedicate this to them tonight."
The singer performed for nearly 50,000 in the first of three shows in Auckland.
Shortly after the show, fans flocked to Twitter to applaud her heartfelt tribute.
When @Adele gave an emotional tribute song " Make you feel my love" last night to her hometown in London. #PrayForLondon pic.twitter.com/dkAccRhp5H

— PANA (@dapana15) March 23, 2017
Adele's dedication to London at her NZ concert was a lovely thing to do #London

— Ana (@AnaT800) March 23, 2017
Adele's tribute to those who died in London this morning. There are no words to describe how beautiful this was.

— Nick Funktopus (@nickfunktopus) March 23, 2017
Last week, the Grammy award-winning star performed a series of sold-out shows in Australia.
She earned herself a place in history books, after being named alongside AC/DC and Dire Straits as one of the most successful tours in Australian history.
According to the Daily Telegraph, Adele's second Sydney concert boasted an audience of 100,000, the biggest single concert ever held on Australian soil.
The Hello singer's record of biggest single concert audience is only seconded by her first Sydney show at ANZ stadium, which boasted an audience of 95,000.
Tour promoter Michael Coppel told the publication he was in shock at how mammoth her concert audiences had been.
"It's the highest-selling tour I've ever been involved with, which is quite remarkable after working with Pink and U2 and Fleetwood Mac and Roger Waters," he said.