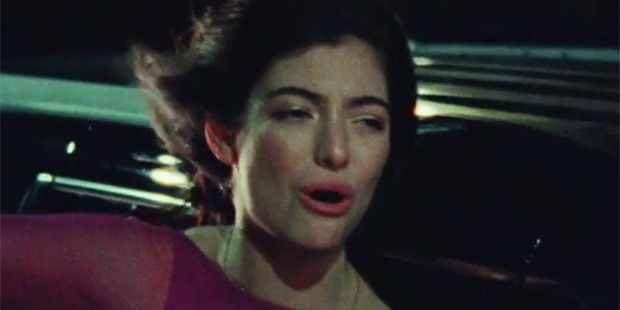 Fans are devouring Lorde's new single Green Light, released this morning as the first taste of her upcoming sophomore album Melodrama.
Green Light is the alt-popstar's take on a heartbreak anthem, and listeners are relishing the track's high energy and sharp lyrics.
I will proably will never write about my teenage life because Lorde's pretty much doing it for me

— Emily Yoshida (@emilyyoshida) March 2, 2017
I'M. IN. LOVE. #greenlight

— Aimée (@Aimee__Mitchell) March 2, 2017
Some were quick to declare Lorde as queen of green.
On a scale of 1-10 how much did you like the new @lorde single?
Me: pic.twitter.com/QYgs5rr7Sn

— space girl (@killantonella) March 2, 2017
Green Light by Lorde has singlehandedly ended the careers of F. Scott Fitzgerald, The Grinch, and stoplights

— Kenny (@kcox1002) March 2, 2017
Think of all the traffic accidents Lorde singlehandedly prevented when she invented the stoplight

— ryan (@ryanthescottt) March 2, 2017
Others even drew parallels with the iconic green light in The Great Gatsby.
so this new Lorde song is totally a Gatsby thing, yeah? (shhhh just let me have this)

— basia padlo (@savageglitter) March 2, 2017
The upbeat track is markedly different from the dark, brooding atmosphere that dominated Pure Heroine, which fans picked up on.
"Green Light" is so different than anything Lorde has done before. So unique.

— effy haim (@screamingcoIor) March 2, 2017
Greenlight is so different but you know what it's going to grow on me

— ororo munroe (@mistysknight) March 2, 2017
In less than an hour after the song was released, #greenlight was trending on Twitter, and the video had already gathered more than 100,000 views on YouTube.
Lorde announced on Friday morning that her upcoming album is called Melodrama, and posted the artwork on Instagram.
No release date has been given.
Green Light was co-written and produced with Jack Antonoff and Frank Dukes. Antonoff appears in the video, which is directed by Grant Singer.
The singer said the song was "kind of a curve ball", and that the album is "very diverse".