What would you do if you woke up after a big night out next to a dead body and all the signs are that you're the murderer? You know you would never commit such a ghastly crime, but, on the other hand, you have no recollection of the past 12 hours.
That is the simple but enticing premise of The Night Of, HBO's absorbing new crime drama.
Nasir "Naz" Khan, played by British actor Riz Ahmed, is a sweet, gawky student who lives with his parents in Queens, New York. One night he "borrows" his father's taxi to get to a party. Along the way a mysterious girl (Sofia Black-D'Elia) mistakes him for a cab, and gets in the back.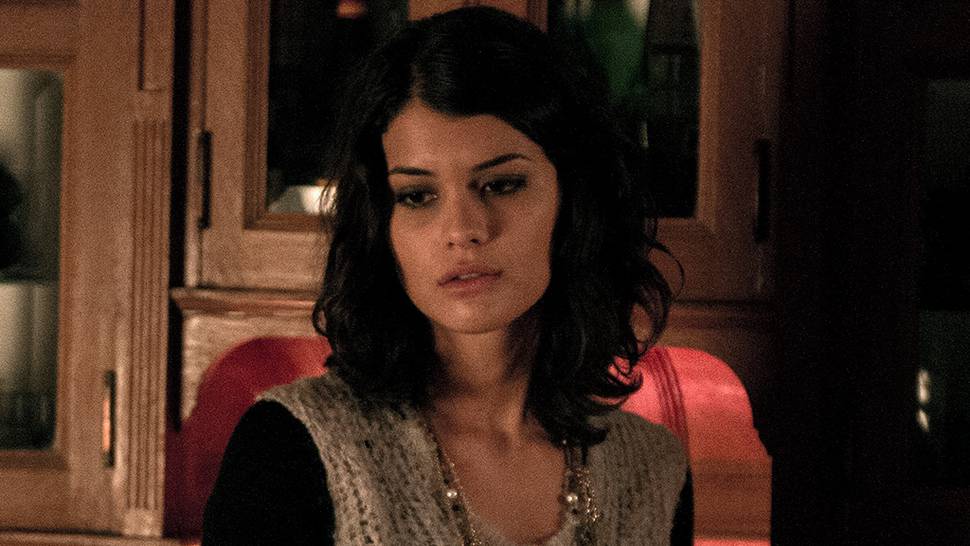 They have an adventure together, which leads to a wild night back at her place, drink, drugs, sex ... until Naz wakes up to find her next to him in the bed, stabbed to death. He has blood on his hands, a knife in his jacket. Who else could have done it?
Only a jaded, ambulance-chasing lawyer, Jack Stone (John Turturro), who spots Naz at the police station, pauses to consider that his face and history just don't fit. To everyone else the evidence is overwhelming.
If the set-up sounds a little familiar that's because The Night Of is based on the BBC's Criminal Justice, a five-hour miniseries starring Ben Whishaw and broadcast in 2008. One person who saw it was Steven Zaillian, the Oscar-winning screenwriter of Schindler's List, Moneyball and Gangs of New York.
"I watched it with my wife initially. You can really imagine something like that happening quite innocently, and so just on a sort of a premise level it was something that I felt was realistic."
The premise, though - basically nice young man finds himself in a whole heap of trouble - is just the first half of the first episode. The movie veteran and storyteller in Zaillian saw enough to entice him to write, produce and direct a whole series, and the end result has been hailed by US critics as a triumph, with the Boston Globe describing it as "the TV drama of the summer, perhaps of the year".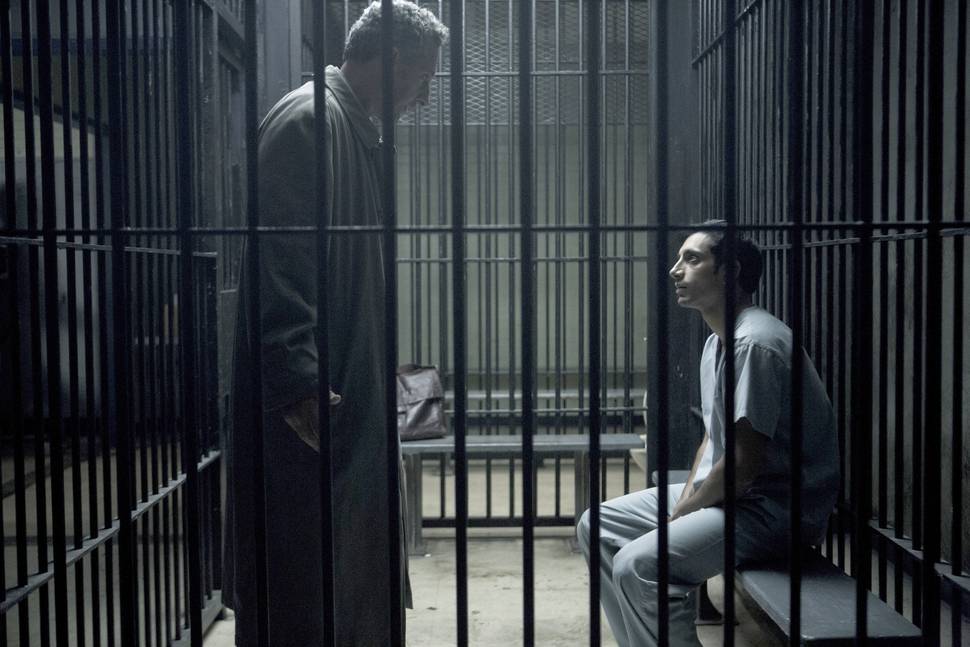 "It had so many interesting worlds within the story - a legal story, a police story, a New York story, a cultural story," says Zaillian. "Any one of them might have been enough but here there are four or five and that felt like something that we could develop over the course of eight or nine hours."
Zaillian brought on Richard Price, the New York crime novelist who had worked on the acclaimed HBO drama The Wire, and who injected the dialogue with his signature humour and louche rhythms.
Zaillian provided the meticulous plotting: The Night Of has the steady, inescapable momentum of an oncoming train, as a bewildered Naz is transported to Rikers Island, where prisoners who can't afford bail are held awaiting trial. Naz is like a wounded bird caught in the net of the legal system, and The Night Of adds a racial element to the BBC version: Naz is of Pakistani origin and encounters prejudice from police and prison officers.
Ahmed, who played the leader of a hapless terrorist cell in Chris Morris's film Four Lions and is due to star in the new Star Wars film, Rogue One, has seen racism in America first hand - as part of his research for the series, he visited Rikers Island, schools in Queens and the Bronx, and charities that work with young people from South Asian families.
"You're aware the NYPD constantly has your community under surveillance, your mosques," he says.
"You have sting operations taking place to entrap the young Muslims. Rikers Island - it's a 100 per cent minority institution, 90 per cent black with some Latinos, from all the wardens to all the inmates. That's eye-opening and disheartening.
"All of that feeds into Naz's distrust of the detectives and the criminal justice system. It feeds into his paranoia."
While The Night Of was in production, an American magazine reported the shocking story of Kalief Browder, a young man who was arrested in 2010 aged 16 for a robbery and then held in Rikers Island for three years without being convicted of a crime. He was released in 2014 but committed suicide in June last year.
After reading the original article in 2014, Turturro tried to get in touch with Browder.
"It really affected me," says the veteran actor. "I remember I transposed a lot of the things from the article into my journal. I really, really, wanted to meet him; I thought he could come and help us. I guess he just couldn't shake it. He was too young."
The Night Of is so powerful because it puts the viewer in the shoes of a young man in Browder's predicament. It's done at a stately pace and with a fixation on detail that mimics how a barrister might pull together unnoticed subtleties and seeming incidentals to create a compelling narrative.
Often these details are picked out by the camera but not commented on in dialogue. Sometimes they turn out to be vital to the case, sometimes they're just there.
"I like conveying a story point visually as much as I can as opposed to in dialogue," says Zaillian. "I'm not a guy who wants people to come out and say what they mean; usually if they say anything it's something other than what they mean."
The Night Of is Zaillian's first time either directing or writing for television. Eight hours of screen time have given him a wider scope than he's ever had before.
"I'm just as interested - in fact maybe more interested - in scenes that you don't really have to have, but are very revealing in terms of character. You don't really have that option when you're making a film."
As well as critical plaudits, the show has enjoyed high ratings in the US. It's shocking but not sensationalist, the outcome never certain, the moral lines always blurred. Just don't, Turturro says, expect a definitive answer to what happened on the night of:
"It's not this predictable plot that's gonna wind up being solved. It's about the system and the human cost - what you're left with when you come out of it. As we know, many things in real life are never solved."
* The Night Of airs this Wednesday at 8.30pm on SoHo. It's also available for streaming on Neon.