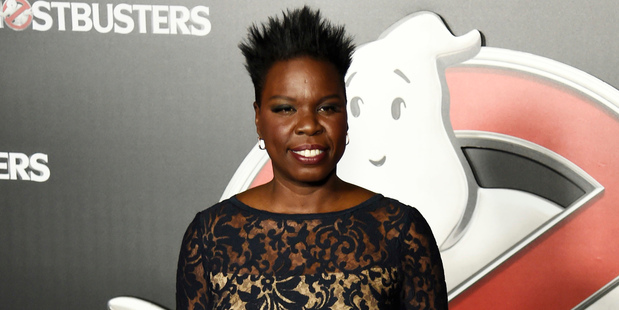 Leslie Jones has struck again with her epic live tweeting and this time it got her an invite to the Rio Olympics.
The Ghostbusters star took over Twitter live-tweeting Game of Thrones toward the end of season six, earning herself a host of new fans with her hilarious and often potty-mouthed observations.
And when the Olympics started, Jones was there in fine form.
Yep I love the Olympics it's the only time all countries come together to compete! I love it!! pic.twitter.com/YQue72tQ5c

— Leslie Jones (@Lesdoggg) August 6, 2016
READ MORE:
• Celebrating with the 'Canes
• The Warrior and the dancer
Well it was real y'all see y'all tomorrow!! pic.twitter.com/0D9FHhpz1H

— Leslie Jones (@Lesdoggg) August 7, 2016
Somewhere along the way, Jones' emphatic tweeting caught the attention of the US swim team who promised to send her a swim cap to thank her for her support.
Yo guess what these CHAMPIONS are sending ME Swimming cap from Olympics 4cheering for them! I'm losing my shit! USA! pic.twitter.com/EmLzpO3FfM

— Leslie Jones (@Lesdoggg) August 6, 2016
Jones was excited enough about that, but then her tweets got so much attention they soon reached Emmy-award winning producer Mike Shoemaker (Saturday Night Live, Late Night with Jimmy Fallon) who brought them to the attention NBC Olympics producer Jim Bell.
Bell then tweeted an official invite to Jones to join the team in Rio.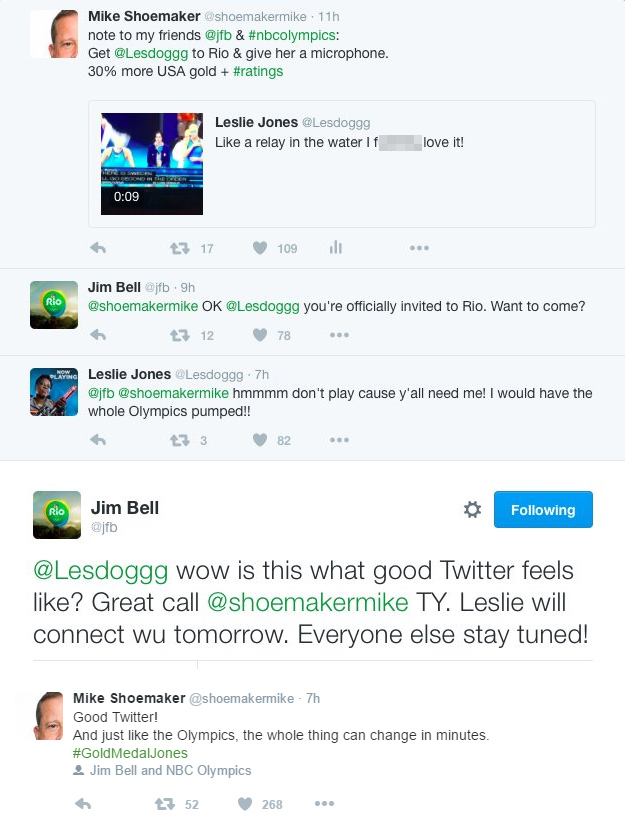 The invitation comes after Jones recently rejoined Twitter after quitting as a result of racist attacks made against her on the social media site.
Jones tweeted at the time: "I feel like I'm in a personal hell. I didn't do anything to deserve this. It's just too much. It shouldn't be like this. So hurt right now."
But thankfully, she rejoined soon after. And while it's unclear when she will be going to Rio, things can only get better when she's watching the action in real life.
Check out Leslie Jones' Olympic live-tweeting here.