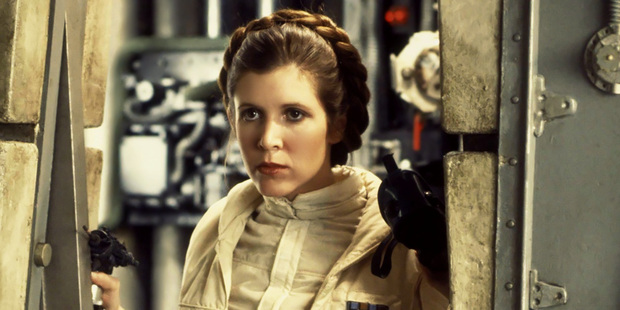 Carrie Fisher may have just dropped a massive Star Wars spoiler.
Speaking at Star Wars Celebration Europe this weekend, Fisher got a bit too far ahead of herself and lost track of her timelines. (If you don't want to know the spoiler, stop reading now).
So when panel host Warwick Davis asked if she knew what happened during the time that passed between Return of the Jedi and The Force Awakens, she thought he meant the time between The Force Awakens and the upcoming Episode 8.
That's when she let two very important words slip: "Han's funeral".
She quickly caught herself before going any further, saying, "the old one, oh".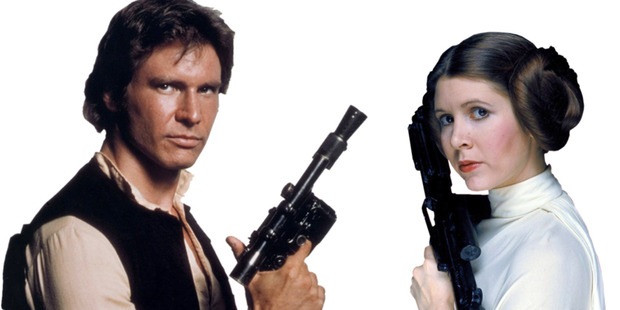 Fisher then continued without addressing the slip up, instead talking about Leia and Han's relationship.
It doesn't seem that big a spoiler at first, but many fans are not prepared to farewell their hero who died in The Force Awakens.
I won't be able to see han solo's funeral pic.twitter.com/6UUXix4C1g

— jyn erso (@tolkienianjedi) July 18, 2016
Episode VIII will have a funeral scene for Han Solo?

I have already suffered enough watching him die at the hand of his son. No more!

— ~ clare amidala ~ (@_phasmarey) July 17, 2016
every time I get excited for episode VIII my brain immediately starts screaming HAN SOLO FUNERAL and I get sad

— boo (@idiot_teen) July 17, 2016
That said, it's not clear whether Fisher meant the funeral happened between films, or it Leia spent the time between films organising the funeral, which will appear in the next film.
Hopefully it's the latter because otherwise, we've seen the last of Han Solo as we know him, and fans were crestfallen after Han didn't get a funeral in the last movie.
AND ANOTHER THING!
THEY DIDN'T EVEN HAVE A TOKEN FUNERAL, A MEMORIAL, NOTHING FOR HAN SOLO! WHAT KIND OF CRAP IS THAT?! #StarWarsVII

— S~T~E~V~E~N (@Supes252) May 10, 2016
han solo shouldve gotten a funeral i will hunt u down jj abraham

— gracelord (@deadcooI) May 4, 2016
Either way, fans will have to wait as Star Wars: Episode 8 isn't due to release until December next year.