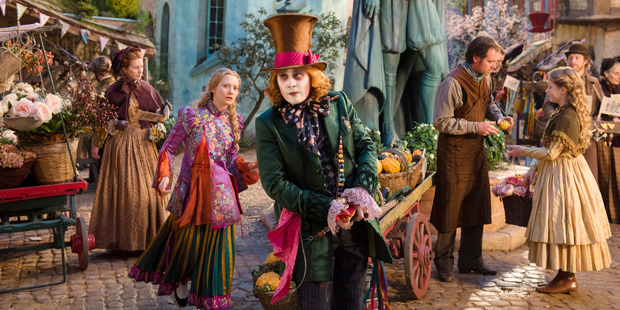 Some fans are rallying for a boycott of Johnny Depp's latest film in support of Amber Heard's domestic abuse allegations against the star.
The 30-year-old actress filed for divorce from Depp last week, and was granted a temporary restraining order against her husband at the weekend after she claimed he had been "verbally and physically abusive".
READ MORE:
•Amber Heard's neighbour supports violence claims
•Sam Hayes to fill Hilary Barry's seat
Fans have taken to social media to pledge their support to Heard through the hashtags #IStandWithAmber and #WeStandWithAmber, while others are suggesting a boycott of Depp's latest film Alice Through the Looking Glass.
i don't care how "cute" someone is. that should never be an excuse for abuse. this is why more victims don't speak out. #StandWithAmber

— Isabel Hope (@isabamahope) May 28, 2016
Boycott Alice Through The Looking Glass. #standwithAmber

— Amanda (@ArielAysu) May 28, 2016
#WeStandWithAmber just because she is bisexual doesn't make her a villain. Most would agree that dehumanising a victim of abuse is villainy.

— gender bender (@Benderminge) May 28, 2016
However most fans are discouraging any boycott, on account of Depp is only one actor in a cast and crew of hundreds and boycotting the whole film hurts others more than him.
Plz do not boycott a movie hundreds of people have worked on just because of one scumbag. Support her through the media!#WeStandWithAmber

— Miranda (@aabr_zamiranda) May 28, 2016
Depp's representatives released a statement late last week saying, "given the brevity of this marriage and the most recent and tragic loss of his mother, Johnny will not respond to any of the salacious false stories, gossip, misinformation and lies about his personal life."