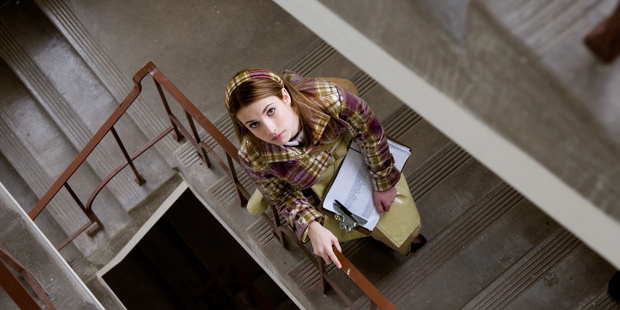 CBS has cancelled plans for a Nancy Drew reboot series, deeming the pilot "too female" for the network's schedule.
The American broadcast network failed to pick up the new series that was set to star Sarah Shahi as an adult version of the iconic detective.
READ MORE:
•Q&A: Gloria Steinem talks about her new TV series, 'Woman'
•New Nancy Drew TV series in the works
Despite doing well with its audiences, CBS said it skewed "too female" for its schedule, with the pilot now being shopped around to other networks, reports Deadline.
The news has created a stir on the internet with many, including the show's lead actress, taking to Twitter to voice their opinions.
"Some things are just not meant to be, but nice to know it tested well," Shahi tweeted.
Fans were quick to criticise the network for its decision creating the hashtag #toofemale, which quickly took the net by storm.
Well @CBS, I think I'm #toofemale to watch any of your new shows. Sorry.#NancyDrew @onlysarahshahi

— ?MarinaVirtuelle (@MarinaVirtuelle) May 15, 2016
#Toofemale is just about the perfect amount of moronic blatant sexism to start the week. Well done @CBS

— Grumpy (@GrumpyYetAmusin) May 15, 2016
#twofemales does not mean #toofemale pic.twitter.com/4McSlfDo0v

— Whedonesque (@whedonesque) May 15, 2016
Hey, @CBS, please catch up with 2016. Clearly you're still stuck in 1959 if you think a show won't do great because it's #toofemale

— Dened Rey (@Hajabeg) May 15, 2016
Fans are now asking streaming giant Netflix to pick up the series and create a Too Female category online.
"We need Netflix because CBS is so insecure to not allow shows about strong, confident women because those shows are #toofemale #nancydrew," one wrote.
Shahi responded to the comments on Twitter thanking fans for "all the love".
"I believe we need strong female role models. She [definitely] could have been one," she wrote.