Prince had been "preparing to die for a little while" because he was living with Aids, according to a new report.
An industry source told The National Enquirer the legendary singer "was in bad shape" after allegedly being diagnosed with the disease six months ago.
"Doctors told Prince his blood count was unusually low and that his body temperature had dropped dangerously below the normal 98.6 degrees to 94 degrees," the source said.
"He was totally iron-deficient, very weak and often disoriented. He rarely ate and when he did, it all came right back up."
Prescription painkillers were reportedly found in Prince's possession when he died and in his house in Minnesota, NBC is reporting.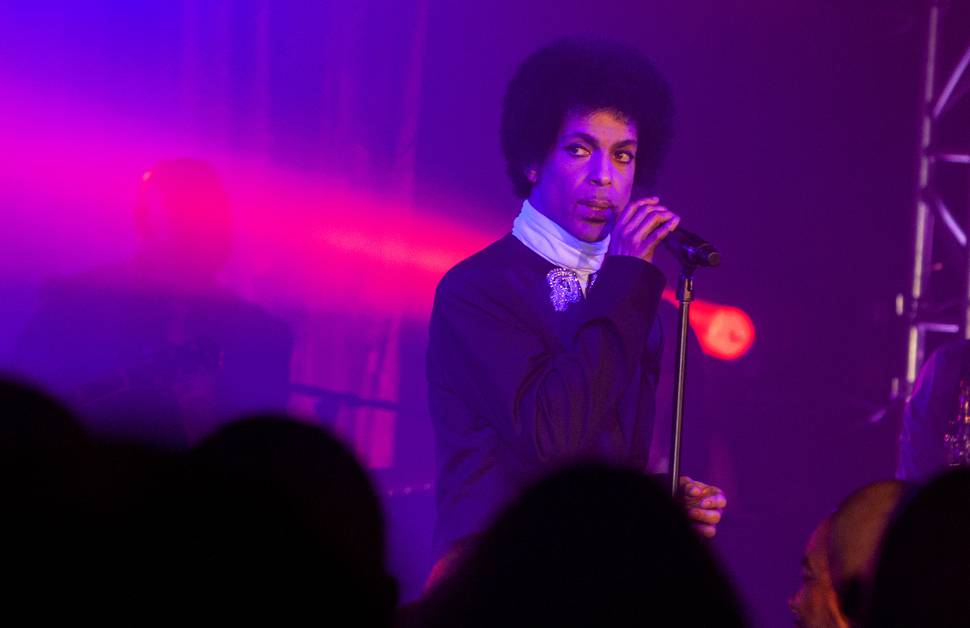 Just hours before the 57-year-old died last Friday at his estate in suburban Minneapolis, Prince was spotted at his local Walgreens pharmacy, according to TMZ.
"We were all just shocked that he came in last night looking so beat," a Walgreens employee said to The National Enquirer.
"We said, 'We are praying for you.'
"He said, almost under his breath, 'Maybe if you prayed for me a year ago it'd be different right now.' Then he waved and said thanks anyway.
"The last night, though, we sensed he was in trouble. One girl said he had foreign medication and thought it was Zika virus or something, but my friend who knows the meds says he's sure it was HIV meds."
Last week paramedics found the singer unresponsive in the lift of his $13 million Paisley Park compound after they were called to respond to a "male down not breathing".
While the singer's cause of death is not yet certain, TMZ, which broke the news of his death, says multiple sources have confirmed he was treated for a drug overdose and not the flu - as his reps had said - when his plane was forced to make an emergency landing six days before his death.
"Prince's private jet made an emergency landing in Moline, Illinois last Friday, hours after he performed in Atlanta," the website wrote.
"At the time his reps said he was battling the flu ... something we questioned because his plane was only 48 minutes from home before the unscheduled landing.
"Multiple sources in Moline tell us Prince was rushed to a hospital and doctors gave him a 'save shot' ... typically administered to counteract the effects of an opiate."
The website also reported Prince was advised to remain in hospital for 24 hours, but when he was denied a private room, he "decided to bail," was released three hours later and flew home.
Prince made a surprise appearance at a dance party in Minnesota the following day.
While he didn't sing, it is believed he attended to dampen the speculation about his failing health, arriving two hours after the soiree had started.
He was found dead five days later.
The star had been forced to postpone two of his Piano & a Microphone tour shows in Atlanta the week before his hospitalisation due to health concerns.
It could be several weeks before the full autopsy results will be released.
Prince's sister has said the superstar musician had no known will and she's filed paperwork asking to be appointed executor of his estate.
Tyka Nelson filed the paperwork on Tuesday in Carver County probate court in Minneapolis.
She says in her filing that an emergency exists because immediate action is necessary to manage Prince's business interests.
- news.com.au