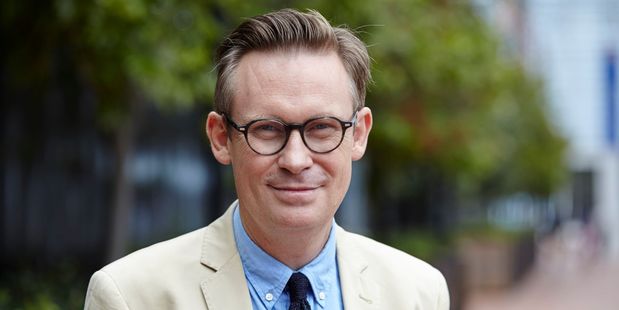 TVNZ star Tim Wilson has welcomed the arrival of his second son, a baby boy named Felix.
The baby, who arrived earlier this month, is a younger brother to one-year-old Roman.
More from Spy:
• Game of Thrones star heading to New Zealand
• Teuila Blakely: 'It's goddamn persecution'

Felix beats his father in our first wristwrestle. pic.twitter.com/3gEaHGt3W7

— Tim Wilson (@TimWilsonBarrio) March 7, 2016
Wilson and his wife Rachel were just settling into life as new parents with three-month-old Roman, when Wilson guessed his wife was pregnant again.
Speaking to Woman's Day last month, he said: "I looked over and noticed her eyes. They were blazingly white, just like they were with Roman, and I thought, 'She's pregnant'."
Roman, concerned perhaps about the interloper Felix, makes his first joke. A classic inversion featuring his dummy. pic.twitter.com/eTyUNwMM4s

— Tim Wilson (@TimWilsonBarrio) March 8, 2016
Felix was due on February 27, just days shy of his big brother's first birthday.