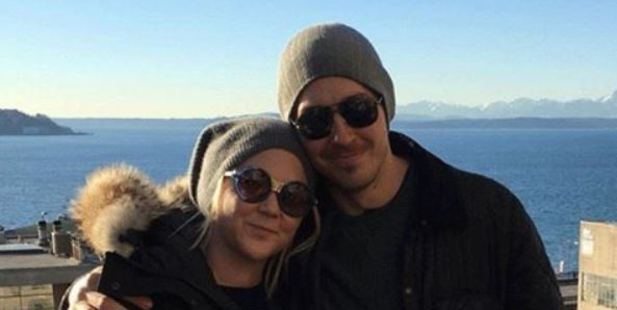 Amy Schumer is dating furniture designer Ben Hanisch.
The 34-year-old actress went public with her new relationship as she attended President Barack Obama's news conference about gun control at the White House on Tuesday.
She posted a picture of herself outside Obama's residence alongside her siblings Kim and Jason, as well as Ben.
Fam and man at the whitehizzy pic.twitter.com/L27nIZsgpb

— Amy Schumer (@amyschumer) January 5, 2016
The news of the romance quickly went public, with Amy taking to Twitter to joke about the relationship.
Well the word is out. It's official. Here's my new boyfriend. #StopGunViolence pic.twitter.com/vB69oTfRrU

— Amy Schumer (@amyschumer) January 6, 2016
Meanwhile, 29-year-old Ben had previously gushed about his actress girlfriend with a picture he posted on Instagram on New Year's Day.
He wrote: "Sometimes in life you get extremely lucky, and the smartest, funniest, most beautiful woman comes along when you least expect it. Here's to what adventures 2016 brings!"
More from Spy:
• Hunter introduces Tour of Beauty to US
• All Blacks go island hopping
It remains to be seen whether Amy will make her red carpet debut with Ben at Sunday's Golden Globe Awards, where she is nominated for her role in movie Trainwreck.
But sources close to the actress said she is enjoying every second of her new romance.
A source told People: "He makes her so, so happy. She calls him her boyfriend and says he constantly tells her how pretty, sexy and perfect she is.
"She feels like she hit the jackpot."

-Bang! Showbiz