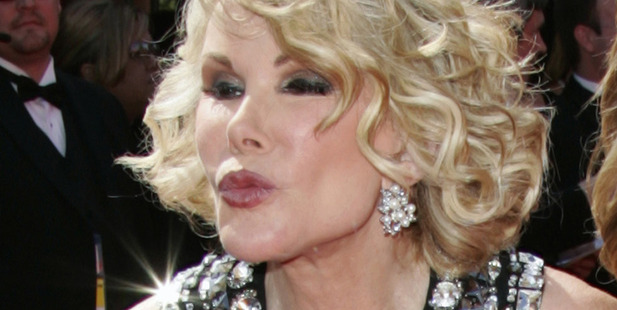 Joan Rivers was fearless. Or, to be more accurate, a humourist who fearlessly spun fears into gold.
They were golden, Rivers' potshots, put-downs and zingers - often aimed at herself - that mocked a world of vanities, foolishness and, yes, fear.
"The trouble with me is, I make jokes too often," she said in 2013. "That's how I get through life. Life is SO difficult - everybody's been through something! But you laugh at it, it becomes smaller."
Read more:
• Comedian Joan Rivers dies
She was known as acerbic or even cruel, but often there was bitter honesty in the humour, and anyway her targets were big enough to take it.
Here are 12 of her best jokes:
1. On Elizabeth Taylor's obesity: "Elizabeth Taylor has more chins than the Chinese telephone directory.
... she was so fat that whenever she went to London in a red dress, 30 passengers would try to board her. She's so fat, she puts mayonnaise on her aspirins.
2. On Paris Hilton's sex tape: "When I saw her sex tape, all I could think of were Paris Hilton's poor parents. The shame, the shame of the Hilton family. To have your daughter do a porno film ... in a Marriott hotel."
3. On David Gest: "I blame myself for David Gest. It was me who told Liza Minnelli to find herself a man who wouldn't sleep with other women."
4. On her love of cosmetic surgery: "I've had so much plastic surgery, when I die they will donate my body to Tupperware."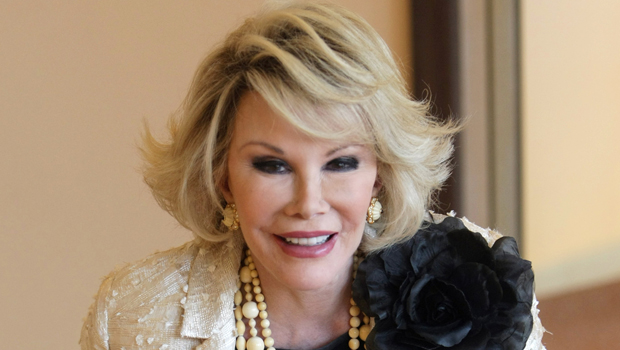 Joan Rivers. Photo / AP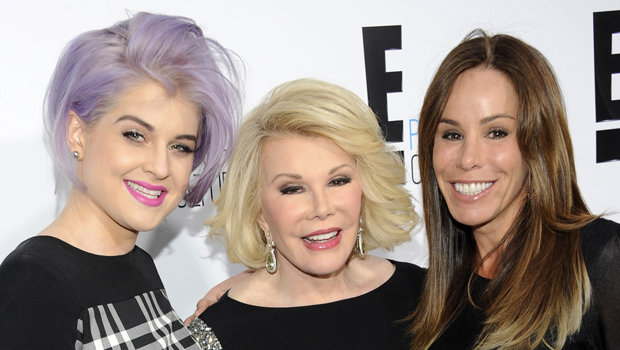 Kelly Osbourne, left, and Joan Rivers, center, and Melissa Rivers. Photo / AP
5. On Renee Zellweger: "All babies look like Renée Zellweger pushed against a glass window."
6. On Madonna: "Madonna is so hairy. When she lifted her arm, I thought it was Tina Turner in her armpit."
7. On James Cameron's Titanic: "If Kate Winslet had dropped a few pounds, the Titanic would never have sunk."
8. On supermodel Cindy Crawford: "You want to get Cindy Crawford confused? Ask her to spell 'mum' backwards."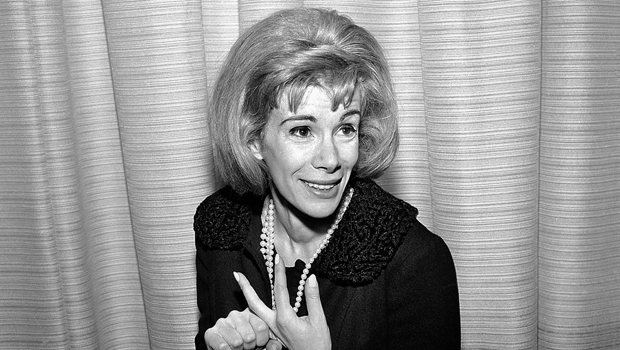 Joan Rivers in 1965. Photo / AP
9. On Michael Jackson: "The whole Michael Jackson thing was my fault. I told him to date only twenty-eight-year-olds. Who knew he would find 20 of them?
10. On UK singer Adele: "I met Adele! What's her song, Rolling In The Deep? She should add 'fried chicken'."
11. On her appearance at the Emmys: "I am definitely going to watch the Emmys this year! My makeup team is nominated for "Best Special Effects."
12. On planning her own funeral: ""At my funeral, I want Meryl Streep crying in five different accents."
Photos: Joan Rivers remembered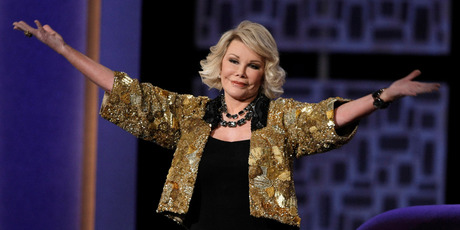 - AP, nzherald.co.nz