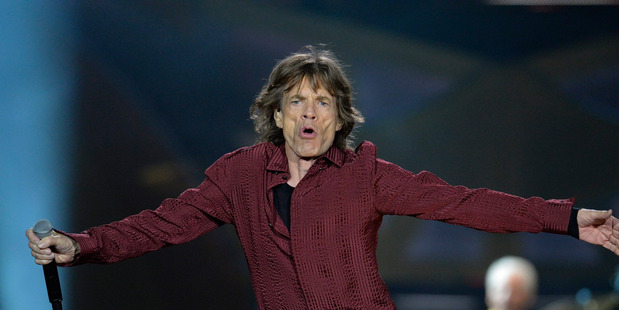 Fans of the Eagles and Rolling Stones who missed out on tickets to the bands' Mt Smart Stadium shows have another chance.
Another 6000 seats are being added to the venue for the concerts by the veteran rock acts.
They are in the upper south stand at the other end of the arena from the stage.
Tickets for the seats, which go on sale on midday via Ticketmaster on Thursday August, are $165.55 for the Stones show and $148.30 for the Eagles.
The Stones are playing a one-off show at Mt Smart on November 22, having postponed their Australasian tour in March following the death of Mick Jagger's girlfriend, fashion designer L'Wren Scott.
The Eagles are playing at the stadium on March 14 and March 15 next year.
The promoter of both shows, Frontier Touring managing director Michael Gudinski says the demand for tickets was unprecedented.
"With no further shows possible we started looking at production options that might increase capacity but had thought the numbers would likely be minimal.
"When Auckland Stadiums suggested additional seats we were thrilled - being able to accommodate a further 6000 fans per show was beyond our wildest imaginings. Who would have thought the biggest shows of the year could get any bigger?"
The extra 6000 seats are being purchased by the council's regional facilities body for the FIFA Under-20 World Cup.
A spokesman for Regional Facilities Auckland said the extra seats are part of a contract between FIFA and QBE(North Harbour Stadium) for the under-20 football cup in May next year.
The spokesman would not say how much the seats would cost, but said it received capital funds for the purchase when regional facilities took on QBE Stadium in May this year.
"Regional Facilities is conducting a confidential competitive procurement for purchase of the portable seats and is very satisifed with the value for money that will result.
"By purchasing the seats, Regional Facilities will achieve greater cost efficiency and the ability to move the seats around our three stadium network to enhance overall event efficiency," the spokesman said.