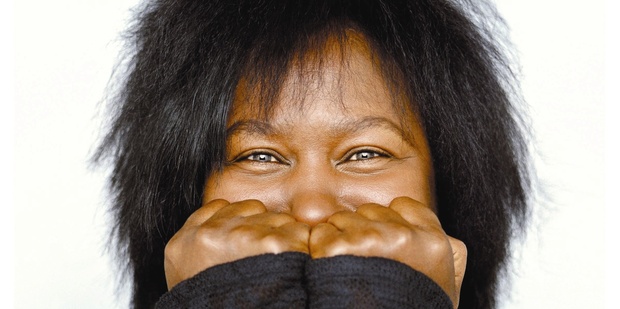 Veteran singer-songwriter Joan Armatrading will be bringing her farewell tour to New Zealand in December.
Armatrading was last in NZ in 2013 and returns for shows in Auckland, Wellington and Christchurch on what's been billed as her "last major world tour."
Says Armatrading: "I will never retire but this will be the last major tour that I will undertake. For the first time these concerts will be me solo on stage playing the guitar, piano and singing. I want these concerts to be a special lively interactive one to one experience.
"I have absolutely enjoyed the last 42 years of performances but now, with my final major tour, I want to capture a unique memory for both myself and the audience."
Now 63, the Caribbean-born Birmingham-raised artist released her debut album in 1972 which was followed by her breakthrough1976 self-titled set and a run of hit albums into the mid 80s with singles such as Love and Emotion, Me Myself I and Drop the Pilot.
Tickets for her NZ shows go on sale on Monday August 11. The tour dates are:
Auckland Town Hall - Wednesday December 17
Opera House, Wellington - Thursday December 18
Isaac Theatre Royal, Christchurch - Friday December 19

Doctor Who Symphony
The Doctor Who Symphonic Spectacular, which appeared in Wellington at the New Zealand Festival earlier this year, is coming to Auckland next year with one of the former residents of the Tardis.
The fifth Doctor, Peter Davison will host the show at Vector Arena on Sunday February 15 alongside Daleks, Cybermen and other creatures from the long-running series which had its 50th anniversary last year.
Watch a promotional video for the symphonic spectacular at the New Zealand festival from earlier this year:

The New Zealand Symphony Orchestra will be performing the music of the show's composer Murray Gold, including some of the soundtrack to the forthcoming season starring the latest incarnation of the Doctor, Peter Capaldi.
Tickets go on sale on Monday August 18.
Manchester Orchestra
Confusingly named American indie band Manchester Orchestra is heading to Auckland's Powerstation on November 17.
They're touring on the back of recently-released fourth album Cope and will be supported by Clap Clap Riot and Kevin Devine.