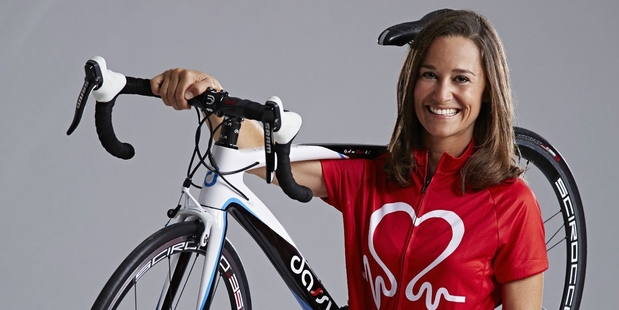 A bicycle used by Pippa Middleton to ride 805km through the United States is being auctioned for charity.
The signed 2500 ($4950) custom-made Dassi Aero 6.2 road bike, which the Duchess of Cambridge's sister rode to raise money for the British Heart Foundation, is for sale on the charity's eBay site.
Miss Middleton, a BHF ambassador, has raised US$20,000 ($23,480) in donations after taking part in the 4828km relay Race Across America.
Bids on the bike auction so far stand at US$2510. Miss Middleton said: "The challenge of riding across the Rockies, coping with the heat of the Arizona desert and climbing over 170,000 vertical feet in the six days was incredibly tough, but every inch of the 3000-mile race was worth it, to help the BHF fight heart disease."
The auction can be found at www.bhf.org.uk/ebay.