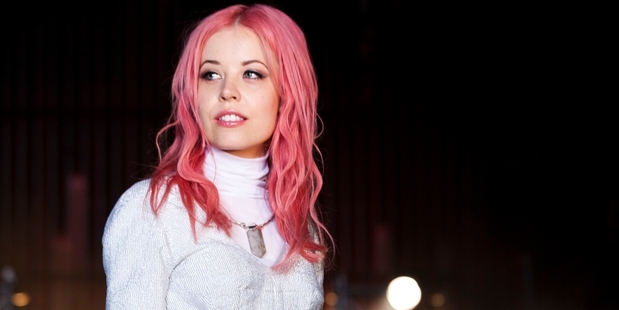 A second season of talent show The X Factor NZ is set to hit Kiwi screens in 2015, with national auditions to be held later this year.
The TV3 music competition's first season was the most talked about show in the channel's history, with 1.3 million viewers tuning in to the final in July 2013, in which singer Jackie Thomas of Greymouth was crowned champion.
On the show, which is open to anyone aged 14 and over, four judges act as mentors for finalists in four categories - girls, boys, over 25s and groups - while judging the contestants of the other categories.
The winner receives a recording contract with Sony Music Entertainment New Zealand.
Yesterday's announcement by MediaWorks was met with excitement by fans of the show on Facebook, with many wanting to know the identity of the judging panel, which is yet to be announced.
"Great if they could have one of the Finn brothers as a judge and a truly well known international act as another," Jennie Greenfield wrote.
"There's only less than five months til 2015 so saweeet ... Heapsa practice and preparation time," wrote Ari Dlaryus Hamutana.
Not everybody was enthused, though: "I hope there will be better judges," wrote Sabrina Singleton.
Last time round, more than 6000 Kiwis signed up to audition for The X Factor NZ in January 2013 and six months later more than 550,000 votes were cast in the final.
The show's first season was judged by Melanie Blatt, Daniel Bedingfield, Stan Walker and Ruby Frost, with Dominic Bowden as host.
The X Factor NZ will be co-produced by MediaWorks and FremantleMedia Australia, with an additional $800,000 of funding from New Zealand taxpayers through NZ on Air, which in 2012 put $1.6 million into the show.
The show's format, copied around the world, is owned by SYCO - a global joint venture between music mogul Simon Cowell and Sony Music Entertainment.