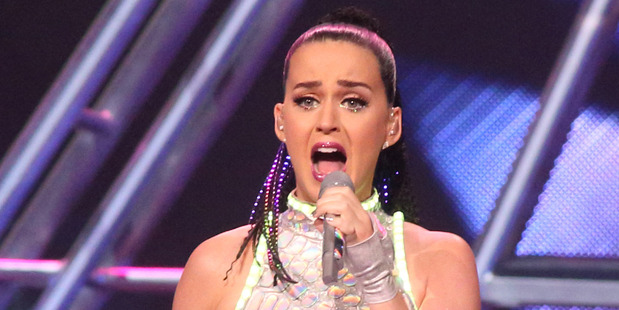 A Christian hip-hop artist has lodged a copyright lawsuit against pop star Katy Perry that cites "witchcraft, paganism, black magic, and Illuminati imagery".
Christian rapper Flame claims the Roar hitmaker damaged the message of his song Joyful Noise when she sampled it for her track Dark Horse.
According to the lawsuit filed in a Michigan federal court, Perry used Joyful Noise for the creation of Dark Horse without Flame's permission.
Dark Horse is the second single from the singer's 2013 album Prism.
"By any measure, the devoutly religious message of Joyful Noise has been irreparably tarnished by its association with the witchcraft, paganism, black magic, and Illuminati imagery evoked by the same music in Dark Horse," the lawsuit states.
"Indeed, the music video of Dark Horse generated widespread accusations of blasphemy and an online petition signed by more than 60,000 demanding removal of an offensive religious image from the video."
Flame, real name Marcus Grey, is seeking damages and wants Perry to stop using the music immediately.
It's not the first plagiarism claim faced by Perry: she was accused of borrowing elements of Sara Bareilles' song Brave for her hit Roar, and that its video copied one by trap DJ Dillon Francis.
Listen to Dark Horse and Joyful Noise below:


- WENN