Promoter confident for a 2016 return but future depends on better audiences across Tasman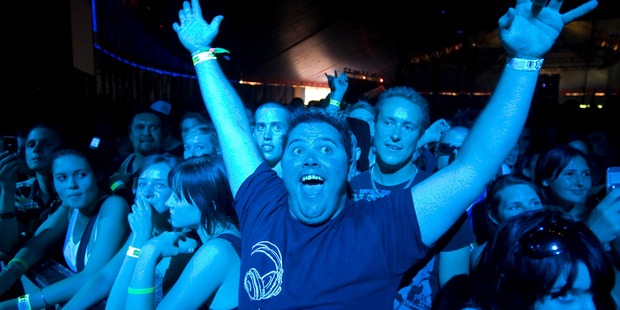 The long-term future of the Auckland Big Day Out - in hiatus for 2015 after its American owners pulled the plug - is now relying on a single flighty entity.
And it's not Australian rock promoters any more, ever since the event's takeover by Texas-based music company C3 Presents.
No, it's the Australian music fan - Auckland BDO fans need their Aussie compatriots to embrace the event again to ensure its future.
The 2014 Auckland event, the first at Western Springs after nearly 20 years at Mt Smart Stadium - and a comeback after Auckland was left off the 2013 tour - pulled 40,000 and was judged a success.
However, this year's BDO attracted underwhelming audiences on its five dates in Australia, with reports the 2014 tour had lost between A$9 and A$12 million ($9.65 million and $12.87 million).
C3 pulled the plug on a 2015 event after its recent purchase of the company running the tour - BDO Presents - from its half-owner A J Maddah, a colourful figure who was named the most powerful man in the Australian music business last year.
The company said yesterday: "C3 Presents is proud to own Big Day Out, one of the most iconic and established festival brands in the world. While we intend to bring back the festival in future years, we can confirm there will not be a Big Day Out in 2015. We love working on BDO and are excited about the future."
Auckland BDO promoter Campbell Smith is confident the event will return to Auckland in 2016. But the Auckland BDO's ongoing future depends on its successful resurrection in Australia.
"It's not economically viable to bring the Big Day Out to Auckland alone," Smith told the Herald from Los Angeles. "The [2014] Auckland show was a standout show and a success but it's no secret the Australian shows didn't go so well."
In 2012, Smith called it quits with the festival after poor numbers for the headliner-challenged event of that year.
The Auckland event could survive a 2015 hiatus, he said, just as the 2014 show had survived the absence of one last year.
"You need to look at it the same way as we did in 2012. It wasn't great and we decided we weren't going to do it again and we brought it back a year later. I think it was really embraced but the same thing didn't happen in Australia."
C3 also own the American Lollapalooza tour, the multi-act US (and now South American) alternative rock tour which inspired the first BDO in Australia in 1992, before it added an Auckland leg in 1994.
Some Australian media have speculated the Big Day Out would be rebranded to the Lollapalooza name to get past negative associations and the age of the BDO brand across the Tasman.
Smith said he hadn't talked to C3 about a name change and the company's full ownership was welcomed after the uncertainty of recent years.
"C3 are great people, the event is in very good hands. They are significant worldwide promoters and
have excellent access to artists everywhere."
- additional reporting: Chris Schulz
5 best Big Day Out headliners
The Prodigy (1997, 2002, 2009)
The punked-up dance-rock Brits are always a handful, but it was their 1997 set that stands out. With just two singles, Breathe and Firestarter, they created an insane moshpit that earned a rare BDO honour: they had to perform an encore.
Marilyn Manson (1999)
This was the shock-rocker's peak and his BDO performance culminated in a piece of theatrical brilliance as Manson ripped pages from a Bible from a pulpit in front of a giant neon "Drugs" sign.
Metallica (2004)
One BDO's biggest crowds showed up in 2004, many just to see the mighty metal monsters. They didn't disappoint, romping through a two-hour set of hits.
Rage Against the Machine (1996, 2008)
In 1996 their set turned the main stage into a mudbath, thanks to a downpour. In 2008 they proved their politically charged rap-metal was still current with a set of fist-pumping, slogan-chanting anthems.

Beastie Boys (2005)
Hip-hop on the main stage? Many thought it wouldn't work but the Beastie Boys proved the theory wrong with a supercharged set that saw the tracksuit-clad trio running into the crowd and performing from the barricade.
- Chris Schulz