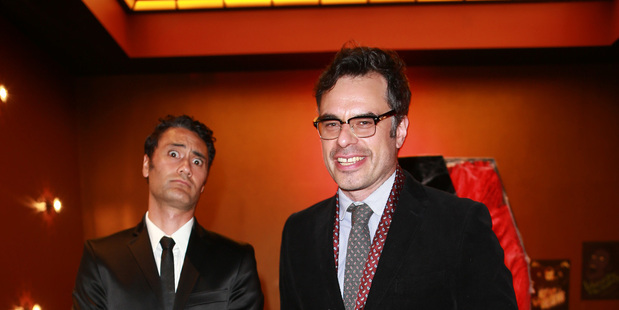 What We Do in the Shadows has clawed it way to the top spot at the New Zealand box office.
After opening last weekend a little behind Hollywood comedy 22 Jump Street, figures for the first week show that Taika Waititi and Jemaine Clement's vampire mockumentary is now attracting the biggest audiences.
The film has made $755,902 in its opening week, while 22 Jump Street's second week on release grossed $750,232.
"Turns out New Zealand isn't interested in snapper quotas and actually want to see Kiwi films," joked Waititi.
"We are thrilled that Shadows is number one at the box office and urge all those who have not yet seen it to get out there now.
In its second week, Shadows faces stiff multiplex competition from the new Transformers movie.
"This weekend our vampires are under threat from dinosaur riding robots with swords but we're confident that when they've run out of batteries we'll live on," said Waititi.