Five shows that will keep couch potatoes glued to their screens over the coming week.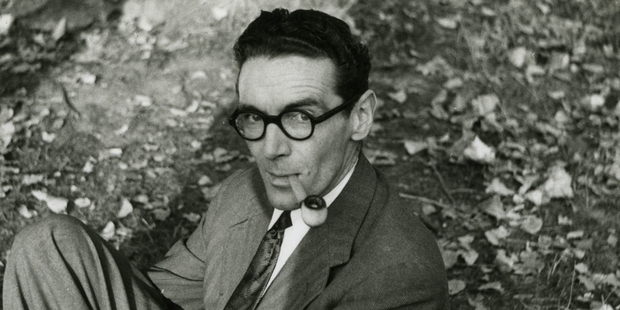 Pick of the week: The Man Who Knew Too Much
It's an event that has stirred debate for decades. In 1953, two of the most important KGB spies during the Cold War were issued New Zealand passports at the New Zealand legation in Paris, and it remains unresolved whether it was simply a bureaucratic bungle or the cunning work of New Zealand diplomat Paddy Costello.
Was Costello a Soviet spy - a traitor who abused his trusted position, as the CIA and MI5 believed, or did he have nothing to do with it?
This new documentary, part of the Prime Presents New Zealand season, takes all the ingredients of a spy thriller, and tries to unravel the mystery, along with shining a light on who Costello really was.
The story of Costello is a fascinating part of our history, full of intrigue and bravery, and the producers bring it to life using interviews with historians, including biographer James McNeish, and with Costello's wife and children. As well there are stylish animated re-enactments.
It doesn't purport to solve the mystery, but it does piece together a perceptive portrait of a man who was known as brilliant, charming, ahead of his time and, ultimately perhaps, a man who knew too much.
It relates how as a child he showed great promise as a linguist, speaking several languages by the time he was 9, looks at his university days at Cambridge on a scholarship, and his meeting Bella, an active communist supporter, whom he was to marry.
The documentary carefully lays out Costello's talents and interests, as well as reminding viewers that the atmosphere of the time was one of tension and excitement.
Communist leanings were widespread among young people who could see that change was coming, and Costello was an open-minded intellectual.
It also delves into his efforts with the New Zealand Army during World War II - his bravery in helping a battalion escape in Greece, and his linguistic and academic skills which helped him to act as a go-between when dealing with foreign politics.
He was signed to an army intelligence team and rose through the ranks, all of his behaviour and work suggesting he was a loyal and dedicated New Zealander.
Costello made a name for himself when he was assigned to diplomatic post in Moscow, and sent to Poland on a research mission, becoming one of the first Westerners to discover what had been going on in Nazi prison camps and writing a famous paper which includes one of the first known mentions of Auschwitz.
All his actions up to this point seem to indicate an intelligent, capable man concerned with what was right and humane.
What happened to bring about accusations of KGB affiliations, spying, and treason is quite a remarkable, if sometimes murky, story - not just for dusty historians in tweed jackets.
The Man Who Knew Too Much
When: Sunday, 8.30pm
Where: Prime
What: Our man in Moscow
Documentary pick: Passion in Paradise - A Sexual History of NZ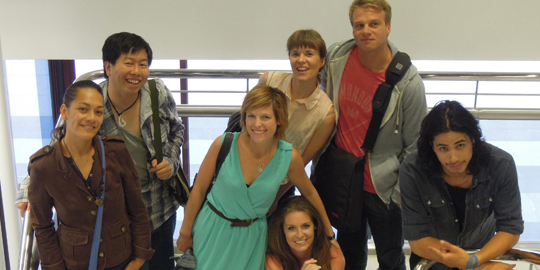 This long-in-the-gestation local "dramamentary" about New Zealand's sexual past has been on TVNZ Onedemand since mid-last month but it's getting a very late night broadcast slot for insomniacs, DVR owners and possibly TVNZ accountants wanting to get it off the books. Documentary maker Bryan Bruce first started making the series after it was commissioned in 2006 but it was sidelined by other projects. Returning to it, Bruce reframed it as a doco-within-a-drama - putting the educational bits among a soap about post-grad students and their lecturer teaching a paper in NZ sexual history. It makes for a curious mix, with its hilariously soft-porn theme music and scenes suggesting a varsity based Gloss and its colonial historical recreations reminding of the Billy T James Show. Still, if you wondered how those missionaries first introduced that position of theirs to Aotearoa, it's probably in there, somewhere among the scenes of student Zoe Miller (Venetia Verner) starting a fling with her older professor (Errol Shand).
Passion in Paradise - A Sexual History of NZ
When: Friday 12.15am
Where: One and TVNZ Ondemand
What: Kiwi mating habits exposed
Fantasy pick: Sleepy Hollow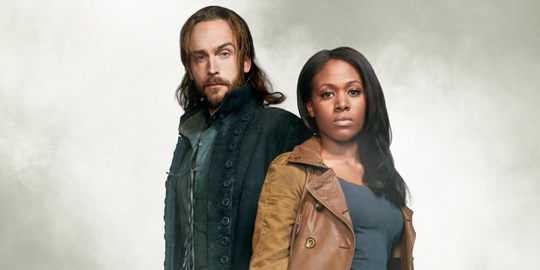 It's certainly not the show of the Tim Burton-Johnny Depp movie nor does it bear much relationship to Washington Irving's original short story about the headless horseman and Ichabod Crane. But this series does take place in the town of the title and involve those two characters. Its opening episode might start out in the era of the American Revolution but it does a just-go-with-it shift to the modern day where Crane (Tom Mison) has awoken from his near 250-year slumber only to find he is the prime suspect in a number of beheadings including that of the local sheriff. Eventually though, deputy Abbie Mills (Nicole Beharie,) having seen the resurrected headless horseman herself, starts to believe Crane and the pair have the makings of a memorable odd buddy-cop pairing, made a little funnier in that she's African-American and he's a white guy from a time when white guys could own African-Americans (though he claims he was an abolitionist). The first episode might indicate it's that lead duo that are going to make this worth watching.
Sleepy Hollow
When: Tuesday, 8.30pm
Where: Prime
What: Time-warp horror-comedy
Drama pick: The White Queen
This 10-part BBC series is adapted from the three books in The Cousins' War series by the prolific Philippa Gregory. That's what we call the Wars of the Roses and here they are told through the eyes of the women on both sides of York-Lancaster divide - Elizabeth Woodville (Rebecca Ferguson, pictured) the "White Queen" and consort to Edward IV; Lady Margaret Beaufort (Amanda Hale) "the Red Queen", mother of Henry Tudor, and Lady Anne Neville (Faye Marsay) "the Kingmaker's Daughter" and queen consort to Richard III. Which might all make it sounds fairly Game of Thrones-ish, except reviews in Britain and the US have been mixed for the first series which the BBC says it doesn't intend to follow with a second. The Independent labelled it "less historically plausible than Game of Thrones despite being based on real events." Also starring in the cast are Max Irons (son of Jeremy) as Edward IV, James Frain as the Earl of Warwick and an apparently scene-stealing Janet McTeer as Jacquetta of Luxembourg.
The White Queen
When: 9.35pm Wednesday
Where: Prime
What: Game for more thrones
Horror pick: Bates Motel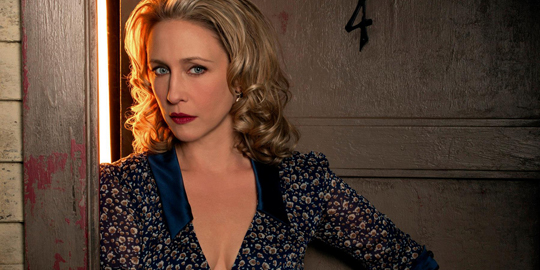 It might be regarded a classic but Hitchcock's Psycho has suffered some indignities over the years. There were the belated early 80s sequels which had Anthony Perkins returning to the role of Norman Bates and there was the pointless shot-for-shot 1998 remake by Gus Van Sant. Now there's this - a "contemporary prequel" which has turned Norman into a 17-year-old teenager (Freddie Highsmith) under the wing of his protective recently widowed mother Norma (Vera Farmiga).
Arriving in the Northern California town of White Pine Bay, having bought the motel and attached house, the Bates find the small town isn't quite what it seems and they're not alone - Dylan, Norma's son from an earlier marriage wants back into the family.
Meanwhile, Norman does his best to fit in at his new school. Reviews of the first season suggested that this is less a Hitchcock homage, more an attempt to turn White Pine Bay into the new Twin Peaks.
Bates Motel
When: Thursday 9.30pm
Where: SoHo
What: Son of Psycho