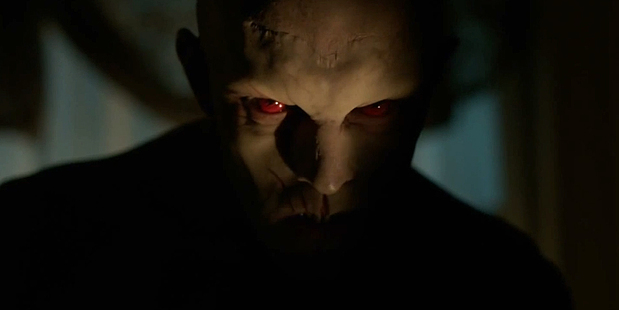 Its first trailer shows body parts being dissected, vampires baring their fangs, spiders crawling over crosses, demonic possessions, multiple sex scenes and lots and lots of blood. And it's been viewed 1.5 million times on YouTube.
"Pyschosexual horror" show Penny Dreadful is on its way to New Zealand TV screens, one of a handful of gory series expected over the coming weeks, with the seventh and final season of True Blood (Prime), Bates Motel (Soho, June 12) and season two of Hannibal (TV3) also expected soon.
But Penny Dreadful seems to have grabbed the attention of American horror fans thanks to its scary, occasionally horrific gothic noir tale about otherworldy creatures roaming amongst the living.
Starring Josh Hartnett, Timothy Dalton and Eva Green and set in Victorian-era London, the Showtime series is up to its fourth episode and has mostly positive reviews, gaining a 71 per cent approval rating on Metacritic.
Critics say Penny Dreadful will appeal to fans who found American Horror Story too soft.
"Penny Dreadful is a handsomely produced hybrid, mixing supernatural horror, detective fiction, and the production values of an Oscar-baiting historical drama," wrote Vulture.com.
"Every frame is intelligently composed, lit, and decorated, every camera move is purposeful and sometimes startling."
It was a view shared by the New York Times: "Staking out a distinctive place within the genre isn't easy. Penny Dreadful tries to do so with a combination of literary allusion, fine acting, patience and fearlessness, which, at least for the first two episodes, clicks deliciously."
And The AV Club had this to say: "Penny Dreadful is a surprising show, one that offers both some putrid rotting at the core of London's soul and a way of going about excavating humanity's inherent darkness in a different and unexpected way. That is easily worth a penny, and maybe more."
Twitter users are also giving plenty of love to the show.
Penny Dreadful is so so so brilliant, yep definitely becoming obsessed @SHO_Penny

— tabi (@tabithamorison) June 3, 2014
Although it slightly scares the pants of me, and there is no eye candy.... I am rather enjoying Penny Dreadful!

— Rachael Jess (@RachaelJessBlog) June 3, 2014
Only halfway through the first episode of @SHO_Penny (Penny Dreadful) and I know I'm going to be addicted

— Gina Donnelly (@Gina_Red96) June 3, 2014
Absolutely loving #PennyDreadful. Great performances and beautifully shot.

— Richard Clark (@rclarkie) May 29, 2014
Penny Dreadful starts on Sky TV's Soho on June 19.
* Watch the trailer for Penny Dreadful here (warning: explicit content).